Many women have suffered late-stage, aggressive cancers as a result of power morcellation, and now two senators want to do something about it.
According to a report in the Wall Street Journal, New York Democrats Chuck Schumer and Kirsten Gillibrand recently wrote a letter to the FDA asking them to urge manufacturers to pull these surgical tools off the market. They are often used in minimally invasive surgeries to remove uterine fibroids, but about one in 350 women are at risk of having cancerous tissues spread around the body during the procedure.
Senators Call for Withdrawal of Morcellators
The senators urged the FDA to put more pressure on manufacturers to recall their morcellation devices until we have more information on the risks associated with them, and until doctors can be educated on safer ways to use them. Ethicon and parent company Johnson & Johnson have already done so, announcing in July 2014 a global withdrawal of their products. They remain the only companies to have done so, however, which means many more of the devices are still available for use.
A power morcellator is a surgical tool that can cut up larger tissues into smaller ones that may be removed through small incisions. The FDA approved morcellators starting in the early 1990s, which allowed many women to enjoy the benefits of minimally invasive uterine fibroid surgery. Minimally invasive surgery can lead to less blood loss, smaller incisions, and a faster recovery.
Recent studies, however, have indicated that some women have cancerous tissues in and around uterine fibroids that when cut up, can spread into other areas of the body, resulting in dangerous, late-stage cancer diagnoses. Until recently, women were not informed of this risk prior to undergoing surgery.
Patients and Families Hoping for More Action
The senators also urged the FDA to "seriously consider" the testimony presented at the FDA's advisory panel in July 2014. The agency heard presentations from patients and their families who have been affected by morcellator-induced cancer, as well as from interested physicians and organizations. Arguments were presented on both sides, with some saying that morcellators are dangerous and should be completely removed from the market, while others said they have been helpful for many women, allowing for minimally invasive procedures that are much less disruptive to women's lives.
The majority of the panel members seemed to agree that a black box warning on the devices would be appropriate. The FDA has yet to make a decision on any further action.
Meanwhile, many women have filed power morcellator lawsuits to recover damages after suffering serious cancer diagnoses. They claim that the manufacturers failed to provide adequate warnings about the risks, and should have conducted additional safety studies before releasing the products onto the market.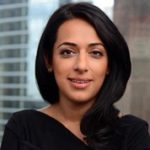 Exclusively focused on representing plaintiffs—especially in mass tort litigation—Roopal Luhana prides herself on providing unsurpassed professional legal services in pursuit of the specific goals of her clients and their families. While she handles complex cases nationwide on behalf of consumers, Ms. Luhana resides with her family in Brooklyn, New York.