On February 1, 2018, the U.S. Judicial Panel on Multidistrict Litigation (JPML) issued a Transfer Order, in which it centralized and transferred all Sorin 3T Heater-Cooler cases pending in federal court to the U.S. District Court for the Middle District of Pennsylvania.
This was the second time the JPML was asked to centralize the litigation. In April 2017, the JPML denied the first request, finding that centralization was not warranted because the 16 federal cases pending at the time could be informally coordinated.
In November 2017, despite having opposed the first petition seeking centralization of the 3T Heater-Cooler cases, the Defendants moved to centralize the litigation. After hearing oral argument on January 25, 2017, the JPML found "that centralization under Section 1407 in the Middle District of Pennsylvania will serve the convenience of the parties and witnesses and promote the just and efficient conduct of this litigation."
The JPML assigned the 3T Heater-Cooler MDL to Judge John E. Jones, III. Though this will be Judge Jones' first MDL to oversee, he is an experienced jurist who is very familiar with the Sorin 3T litigation. He was assigned the first 3T Heater-Cooler case filed in federal court in February 2016, which is a Sorin 3T medical monitoring class action case.
Currently, there are 40 actions pending throughout 21 districts, plus 33 additional cases being pursued in state courts across 8 states.
Some Plaintiffs Opposed Centralization
While many see the MDL as beneficial, some plaintiffs argued that the cases contain too many unique factors and should be handled separately. The JPML ultimately found that "[d]iscovery and pretrial proceedings will overlap regarding the design, manufacture, operation, and regulation of the Sorin 3T device; the sufficiency of the defendants' warnings; and the plaintiffs' theory of general causation regarding the manner of transmission."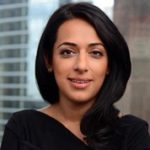 Exclusively focused on representing plaintiffs—especially in mass tort litigation—Roopal Luhana prides herself on providing unsurpassed professional legal services in pursuit of the specific goals of her clients and their families. While she handles complex cases nationwide on behalf of consumers, Ms. Luhana resides with her family in Brooklyn, New York.