Women who have trouble with uterine fibroids often need to have them surgically removed. New laparoscopic techniques have made it possible to perform the surgery through very small incisions, allowing for less blood loss, less scarring, and a faster recovery. This surgery requires the use of a power morcellator, which can cut up larger tissues into smaller ones that can then be pulled out through the smaller incisions.
In April 2014, however, the FDA warned about these morcellators, informing healthcare providers that they could cause secondary cancers in some women. About one in 350 women have cancerous tissues in or around their uterine fibroids. When the morcellator cuts up the fibroids, it also cuts up the cancerous tissues, and can leave some behind in the body to migrate to other locations, where they can re-seed new cancerous tumors.
Now, doctors and hospitals around the country are re-examining their use of power morcellators. In June 2014, the FDA convened an advisory panel to listen to all sides of the issue in an attempt to determine future actions. In a recent statement submitted to that panel, a prominent doctor suggested the agency go even further, and re-examine their 510(k) "fast-track" process, which was used to grant initial approval to the device in the first place.
What Is the 510(k) Approval Process?
The 510(k) process allows companies to receive a faster FDA approval to market their products. Rather than have to conduct safety studies and submit the results, they have to simply show that the product is substantially similar to another that's already on the market. Power morcellators were first approved through this process in the 1990s.
Dr. David Challoner, past chairman of the Institute of Medicine (IOM), submitted a letter to the June FDA advisory panel asking them to reconsider recommendations the IOM made in 2011. At that time, the institute suggested that the FDA review the 510(k) approval process because it failed to ensure the safety of medical devices.
"The 510(k) clearance process is not an approval process," Dr. Challoner told Medscape. "It is a clearance process established by legislation passed in 1975. Clearly, it was a player in what has turned out to be the current morcellation tragedy, so we need—from a public policy point of view—to think about it once again."
The 510(k) has come under fire in relation to other medical devices as well, including hip and knee replacements.
Women Attempting to Recover Damages
Since the April 2014 FDA warning, many women have filed lawsuits against manufacturers of power morcellators in an attempt to recover damages. These women have suffered serious and often life-threatening cancer diagnoses after going through a uterine fibroid procedure where a doctor used a morcellator.
On July 30, 2014, Johnson & Johnson issued a voluntary recall of all of their morcellators because of the cancer risk.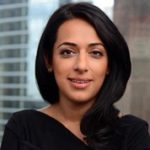 Exclusively focused on representing plaintiffs—especially in mass tort litigation—Roopal Luhana prides herself on providing unsurpassed professional legal services in pursuit of the specific goals of her clients and their families. While she handles complex cases nationwide on behalf of consumers, Ms. Luhana resides with her family in Brooklyn, New York.