In 2016, the U.S. Health, Education, Labor, and Pensions Committee issued a report on closed-channel duodenoscope-related infections, which had been linked with antibiotic-resistant "superbug" infections that sickened at least 250 patients worldwide.
Most of the infections were connected to the Olympus TJF-Q180V scope, used mainly in a procedure called an endoscopic retrograde cholangiopancreatography (ERCP), which is meant to diagnose and treat health problems in the liver, bile ducts and pancreas. On January 15, 2016, the FDA announced that Olympus was recalling these devices, updating them with a new design and labeling modifications.
Critics say that the recall should have come years earlier, as Olympus knew in 2012 that there were flaws in the scope's design that increased risk of infection.
How were these problems allowed to continue until they affected so many patients?
Olympus Duodenoscopes Linked with Superbug Infections
The Centers for Disease Control and Prevention (CDC) states that carbapenem-resistant Enterobacteriaceae (CRE), a so-called superbug that resists treatment with antibiotics, can kill up to half of the patients it affects. This is the type of infection that was linked with the use of Olympus duodenoscopes.
These duodenoscopes were involved in at least 25 outbreaks of these infections in the U.S. and Europe between 2012 and 2015. The movable "elevator" mechanism at the tip of the device, which was designed to improve efficiency and effectiveness, actually turned out to be difficult to disinfect. Newer "closed-channel" scopes like the Olympus TJF-Q180V were supposed to seal off the elevator wire channel from contaminants, but it proved even more difficult to clean.
Since these devices are reusable, they can store bacteria even after they're cleaned, transmitting it from patient to patient. In early 2015, reports from UCLA's Ronald Reagan Medical Center of at least seven patients infected (two later died) from duodenoscope-related infections raised alarm, with lawsuits against the company mounting.
Medical Centers Blamed for Improperly Cleaning Scopes
In March 2015, the FDA released a safety communication with new instructions for cleaning and disinfecting the TJF-Q180V, implying that the infections may have been due to improper cleaning methods in hospitals and medical centers.
In May 2015, however, the FDA convened an advisory panel to review the situation. That panel recommended drastically improving the current cleaning techniques for the scopes, even suggesting a costly process using ethylene oxide gas, which is potentially toxic to workers. UCLA started using the process, but noted that doctors had to wait longer before reusing the scopes as a result, which could result in a shortage of the devices.
At about the same time, the Virginia Mason Medical Center in Seattle—which had also suffered deadly scope-related outbreaks—joined a widow's lawsuit against Olympus Corporation. They claimed that Olympus misled administrators about the dangers related to their scopes.
Olympus Was Aware of Problems Long Before the Recall
In October 2015, the FDA ordered three manufacturers of duodenoscopes (Olympus, Fujifilm, Pentax) to conduct section 522 postmarket surveillance studies to better understand how the machines were reprocessed (cleaned) in real-world settings.
By the end of the year, an LA Times investigation reported that Olympus was aware of contamination in their closed-channel scopes as early as 2012, but failed to alert healthcare professionals in the U.S.
Finally, in their January 2016 report, the U.S. Health, Education, Labor, and Pensions Committee found fault not only with Olympus in their delayed reporting, but with the FDA for failing to respond more quickly to the outbreaks.
Olympus updated the TJF-Q180V with one that creates a tighter seal to help prevent leakage of patient fluids and tissue into the closed elevator channel.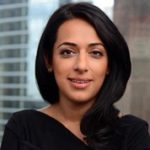 Exclusively focused on representing plaintiffs—especially in mass tort litigation—Roopal Luhana prides herself on providing unsurpassed professional legal services in pursuit of the specific goals of her clients and their families. While she handles complex cases nationwide on behalf of consumers, Ms. Luhana resides with her family in Brooklyn, New York.