A new study suggests that IVC filters may not help people who are at risk of dangerous blood clots to improve their chances of survival. These devices have a number of potentially dangerous side effects, including perforation of the vena cava (the vein that flows from the legs back to the heart and lungs), fracture and migration.
Study Finds No Difference Between Patients With or Without IVC Filters
The study was published in the scientific journal JAMA Surgical on September 28, 2016. Researchers examined medical data from patients who had an IVC filter implanted at Boston Medical Center between August 1, 2003 and December 31, 2012. They compared hospital mortality across all groups, and adjusted for age, sex, race/ethnicity, injury severity score and brain injury severity.
A Cook or Bard IVC filter is implanted when a patient is at risk for blood clots, but either can't take blood thinning medications for some reason, or may not benefit from them as expected. Many of these patients are in the hospital because of traumatic injuries.
The IVC filter is a small, cage-like tool that is supposed to trap and hold blood clots until they dissipate, preventing them from traveling to the lungs where they can cause a pulmonary embolism (PE, or blood clot in the lung).
Among 451 patients with an IVC filter and 1,343 matched controls without a filter, the mean age was 47.4 years. Results showed that over a period of about four years, there was no significant difference in overall mortality or cause of mortality in patients with an IVC filter versus those without.
Additional checks at six months and one year after discharge also showed no significant differences between the two groups. The researchers concluded that their results showed "no significant difference in survival in trauma patients with vs. without placement of an IVC filter, whether in the presence or absence of venous thrombosis."
Researchers Recommend Doctors Think Twice Before Implanting IVC Filters
The researchers added that doctors and other experts should "reexamine" the use of IVC filters in this population, particularly because filter removal rates are low "and there is increased risk of morbidity in patients with filters that remain in place."
Indeed, in 2014, the FDA recommended that IVC filters should be removed between 29 and 54 days after implantation, to reduce the risk of potential side effects and complications. They noted that they had received reports of problems associated with IVC filters, including device migration, filter fracture (where part of the device breaks off), embolization (where the entire filter or fragments of it travel to the heart and/or lungs), perforation of the inferior vena cava and difficulty removing the device.
Because of these and other issues, thousands of people have filed IVC filter lawsuits against both Cook Medical and C. R. Bard, the leading manufacturers of these filters. They claim that the defendants failed to warn about the potential risks, and also defectively designed the products without the proper concern for safety. All federally filed lawsuits for Cook have been consolidated in the Southern District of Indiana, and all Bard lawsuits in the District of Arizona.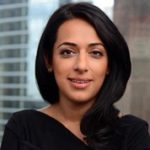 Exclusively focused on representing plaintiffs—especially in mass tort litigation—Roopal Luhana prides herself on providing unsurpassed professional legal services in pursuit of the specific goals of her clients and their families. While she handles complex cases nationwide on behalf of consumers, Ms. Luhana resides with her family in Brooklyn, New York.