A procedure called "uterine morcellation" has allegedly caused serious injuries in some women, and now those women are fighting back. A number of new lawsuits have been filed against manufacturers of electric or power morcellators. These surgical instruments are used to mince up tissues for removal in hysterectomies and uterine fibroid surgeries, but may also cause the spread of rare cancerous tissues throughout the body.
In a recent statement, the FDA warned health care providers and the public about the potential danger, and discouraged the use of these tools for the treatment of women with uterine fibroids.
Morcellation Increases Risk of Cancer
Uterine fibroids are tumors that grow in the uterus that are typically benign. Often they exist without causing any symptoms, but some women will suffer from bleeding, pelvic pain, and pressure. In these cases, laparoscopic surgery with morcellation is usually recommended to remove the tumors and ease symptoms.
Doctors may perform some tests beforehand to detect any cancerous tissues, but cancer lying in the uterus is not so easy to detect. Those women who have the rare cancerous fibroid or other cancerous tissue in the uterus may go into the procedure unaware of the risks. When doctors then use the morcellator to cut up the tissues for removal, some of those tissues may escape to seed other cancers later on.
Philadelphia Widow Files Lawsuit
According to court documents (Case No. 14 5557), Pennsylvania resident Donna Buckhart went through robot-assisted supracervical hysterectomy with uterine morcellation on March 6, 2012. There was no evidence of cancer prior to the procedure, but on March 15, 2012, Donna was diagnosed with cancer. She died less than a year later at only 53 years old.
Her husband, Scott, believes the cancer was caused by the morcellation, and has brought claims against Lina Medical, Blue Endo, and Ethicon, as the hospital had not yet revealed the manufacturer of the morcellator that was used in his wife's procedure. He claims the defendants failed to provide adequate warnings about the risks, and has filed his lawsuit in the Eastern District of Pennsylvania, where he seeks in excess of $75,000 in damages.
A 2012 study published in PLOS One reported that patients were not well informed of the risks. Scientists found that uterine morcellation for fibroids could spread cancerous cells to other locations in the body, and that the risk was nine times higher than what patients are told during pre-procedure briefings.
A Reason for Caution
The use of morcellators for hysterectomies and other uterine procedures has become commonplace over the last two decades. Since the mid 1990s, the FDA has approved about two-dozen of these devices for use in gynecologic surgery, but now, those devices are coming under question.
The American College of Obstetricians and Gynecologists (ACOG) stated recently that they are "undertaking a thorough and deliberate review of the published scientific literature about power morcellation and malignancy in gynecologic surgery." This was issued shortly after the FDA statement advising caution on the procedure.
The Society of Gynecologic Oncology (SGO) also published a position on the procedure in December 2013, noting "…power morcellation or other techniques that cut up the uterus in the abdomen have the potential to disseminate an otherwise contained malignancy throughout the abdominal cavity." They add that the use of a laparoscopic bag, which would catch the morcellated tissues, might be a safer option.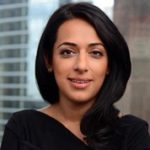 Exclusively focused on representing plaintiffs—especially in mass tort litigation—Roopal Luhana prides herself on providing unsurpassed professional legal services in pursuit of the specific goals of her clients and their families. While she handles complex cases nationwide on behalf of consumers, Ms. Luhana resides with her family in Brooklyn, New York.