Back in April 2014, shortly after the FDA warned the use of power morcellators during uterine fibroid removal could increase risk of cancer, Johnson & Johnson (J&J), announced that it was suspending sales of these devices pending new information on potential safety concerns.
Since then, a number of women who went through surgery with a power morcellator and were then diagnosed with cancer have filed lawsuits against the manufacturers, claiming they designed defective products and failed to warn about the risks. The FDA recently convened an expert panel to examine the issue. There was debate about a potential ban on the devices, but all agreed that more severe warnings are needed, including a potential "black box" warning highlighting the cancer risk.
Now, according to a recent article in Bloomberg, J&J has made the decision to take their morcellators completely off the global market.
J&J Implements Recall Due to Cancer Risk
J&J made an announcement Wednesday, July 30, 2014, issuing a voluntary recall of all morcellator devices because of their risk of spreading cancer. Company spokesman Matthew Johnson send out an email stating that the decision had been made because the risks and benefits of morcellator use in women going through uterine fibroid removal or hysterectomies are still uncertain.
Studies Link Morcellators to Cancer
Morcellators are electric-powered devices that cut up large tissues so they may be removed through small incisions. They have made it possible for thousands of women to go through minimally invasive surgery to have problematic uterine fibroids removed, or to remove the entire uterus. Smaller incisions create less blood loss, reducing risks of surgery and providing for a faster recovery.
In March 2014, however, the scientific journal JAMA, published an article expressing concern about the procedure. They noted that undetected cancerous tissues in the fibroids or in the uterus could be spread during morcellation and be left behind to re-seed other cancers in the body.
An earlier PLOS One study published in November 2012 also talked about significant consequences when using the morcellator in some women who may have undetected cancers. The study found that out of 1,000 women, the rate of "unexpected" cancers diagnosed after the procedure was 9 times higher than the rate doctors reported to patients.
Weighing the Benefits and Risks
The FDA estimates about 1 in 350 women going through hysterectomy or myomectomy from the treatment of uterine fibroids will have an unsuspected sarcoma, a type of uterine cancer. "If laparoscopic power morcellation is performed in women with unsuspected sarcoma, there is a risk that the procedure will spread cancerous tissue within the abdomen and pelvis, significantly worsening the patient's likelihood of long-term survival," the FDA stated.
Many women who have been diagnosed with cancer feel that the risks are just too high. Dr. Amy Reed, herself a victim of morcellator-induced cancer, and her husband have started an online petition to ban the devices. Meanwhile, the FDA continues to grapple with the issue. Many hospitals have banned the devices, but some doctors disagree, reluctant to relegate all women to more traditional surgical options. All members of the FDA's panel of experts agreed more research is required to find a safer way to use the morcellators, if they are to continue to be used.
Though the J&J devices will now be off the market, there are a number of other manufacturers still selling them, including Storz, Richard Wolf, LiNA, and Blue Endo.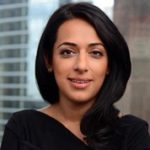 Exclusively focused on representing plaintiffs—especially in mass tort litigation—Roopal Luhana prides herself on providing unsurpassed professional legal services in pursuit of the specific goals of her clients and their families. While she handles complex cases nationwide on behalf of consumers, Ms. Luhana resides with her family in Brooklyn, New York.