Today, if a doctor performs a procedure with a medical device, and something goes wrong with that device, they may report it to the FDA through their MedWatch system, or they may not. Right now, it's up to them to make the decision.
Hospitals and device manufacturers are already required by law to report these incidences, but the same rules don't apply to doctors or doctors' offices.
House Representatives Mike Fitzpatrick (PA-Rep) and Louise Slaughter (NY-Dem) want to change that. They proposed new legislation on June 8, 2016, that would require doctors and doctors' offices to report poor and adverse outcomes due to medical devices.
New Law Would Help Protect Patients
The proposed legislation came about because of the issues experienced with laparoscopic power morcellators. These are medical devices used in gynecologic procedures, such as when uterine fibroids are removed. They allow a surgeon to cut up and remove problematic tissues, like fibroids, through smaller incisions, allowing for faster recovery and less scarring.
What the manufacturers failed to warn about was the danger that these devices presented if the tissues were cancerous. Currently, it's difficult to tell if problematic fibroids contain cancerous tissues. Usually, they do not, but in rare cases, they can.
If these cancerous tissues are cut up with the power morcellator, even though most are sucked out, some can be left behind to seed other cancers, spreading the disease throughout the body and taking what was a local cancer into a systemic one—an extremely poor outcome for the patient.
According to Fortune magazine, after these morcellators came on the market in the 1990s, there was some evidence that they could spread a rare but dangerous type of uterine cancer. Yet the FDA didn't receive direct reports until late 2013, and it wasn't until 2014 that they added a "black box warning" on the devices to help increase awareness of their potential dangers.
During all those years in between, many patients suffered serious harms.
A number of lawsuits have now been filed against the manufacturers of these devices for failing to provide adequate warnings about the risks. There were other failures along the way, however, in incidents and problems that were not reported in a timely manner to the FDA. Lawmakers believe this new legislation would help improve the process of reporting device issues so that they may be caught earlier in the timeline to help protect more patients.
New Bill Would Protect Doctors from Civil Action Related to Reports
The actual bill, known as the "Medical Device Guardian's Act"—H.R. 5404—proposes an amendment to the Federal Food, Drug, and Cosmetic Act to "require physicians and physician's offices to be treated as covered device users required to report on certain adverse events involving medical devices, and for other purposes."
This wording means that not only would doctors be required to report adverse events, but they would also be "protected" when doing so—the resulting FDA reports could not be used against them in a civil case, for example.
If passed, the bill would make all medical centers and providers equal under the eyes of the law, as far as their requirements to report adverse events with medical devices is concerned.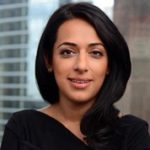 Exclusively focused on representing plaintiffs—especially in mass tort litigation—Roopal Luhana prides herself on providing unsurpassed professional legal services in pursuit of the specific goals of her clients and their families. While she handles complex cases nationwide on behalf of consumers, Ms. Luhana resides with her family in Brooklyn, New York.