The U.S Senate Commerce Committee had planned a hearing on reports of engine fires in Hyundai and Kia vehicles for November 14, 2018. The Committee recently stated, however, that the hearing had been put on hold, but may be rescheduled for a future date.
Frederick Hill, the spokesman for Senator John Thune, who chairs the Commerce Committee, stated on Thursday, November 8th, that discussions among the two automakers and the committee about a possible future hearing are ongoing.
Center for Auto Safety Calls on NHTSA to Investigate Kia and Hyundai Fires
Back in June 2018, the consumer watchdog group Center for Auto Safety filed a petition encouraging the National Highway Traffic Safety Administration (NHTSA) to open a safety defect investigation into reports of spontaneous fires in certain Kia and Hyundai vehicles, including the Kia Optima sedan and Sorento SUV, and the Hyundai Sonata sedan and Santa Fe SUV.
At that time, there had been 120 complaints sent to the NHTSA database detailing incidences of fires erupting with no preceding collision. At least six people were reported injured in those incidents. There were an additional 229 complaints of smoke, burning odors, and melted wires in the engine bays.
In one report, a consumer noted that after shopping, he was returning to his Hyundai Sonata in the parking lot when he found it engulfed in flames. An investigative report stated that the fire started because of an electrical short in the wiring harness.
The Center added that should the NHTSA's investigation conclude that the vehicles contained a defect that related to motor vehicle safety, the NHTSA should issue a recall of those vehicles.
Consumer Advocacy Group Calls for Kia, Hyundai Recalls
The NHTSA did go ahead with a review of the fires. In a letter to Senator Bill Nelson (D-Fla.) dated June 26, 2018, the administration noted that they were reviewing the Center for Auto Safety petition "and will take all actions necessary to ensure vehicle safety." They added that the NHTSA was already investigating certain Kia and Hyundai vehicles for engine failure issues, many of which were reported to result in non-collision fires.
So far, however, the investigations have not resulted in any action from the NHTSA. In October 2018, the Center for Auto Safety again put pressure on the administration and the two automakers, urging an immediate recall of about three million vehicles potentially at risk for spontaneous fires. Specifically, they encouraged a recall of all 2011-2014 Kia Sorento, Kia Optima, Hyundai Sonata, and Hyundai Santa Fe models, as well as all 2010-15 Kia Souls.
In mid-October 2018, Reuters reported that the U.S. Senate Commerce Committee had asked top executives at both automakers to testify at a November 14th, 2018 hearing concerning reports of engine fires. At that point, the Center for Auto Safety had found an additional 103 complaints that had been filed since they urged an investigation in June 2018.
Because the hearing was postponed, however, it is unclear at this point what will happen next. Meanwhile, consumers are advised to be aware of the potential issue. So far, the automakers are addressing fire-related problems only on a case-by-case basis.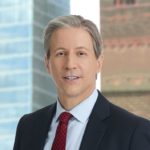 Exclusively focused on representing plaintiffs, especially in mass tort litigation, Eric Chaffin prides himself on providing unsurpassed professional legal services in pursuit of the specific goals of his clients and their families. Both his work and his cases have been featured in the national press, including on ABC's Good Morning America.