Earlier this year, studies published in JAMA and PLoS One raised concerns about the use of power morcellators in uterine fibroid removal and other gynecological surgeries. In some rare cases, when women have cancerous tissues in and around the uterus, the power morcellator can increase the risk of the spread of that cancer, resulting in a more severe diagnosis after surgery.
The FDA, aware of the increasing concern, convened an advisory panel on July 10, 2014, to investigate the issue. All members of the panel ultimately agreed that the morcellators, as they are currently used, present serious safety risks. As to what to do about those risks? The experts had some suggestions, but couldn't agree on whether or not to recall the devices.
Power Morcellators Increase Risk of Late-State Cancer
In April 2014, the FDA issued a safety communication discouraging the use of power morcellators during hysterectomy or myomectomy (removal of uterine fibroids) for the treatment of woman with uterine fibroids. They noted that based on current data, an estimated one in 350 women undergoing these procedures will have an unsuspected uterine cancer. A power morcellator, which cuts up larger tissues for removal through a small incision, may spread this cancerous tissue during the procedure, "significantly worsening the patient's likelihood of long-term survival."
Since this statement, a number of women who received cancer diagnoses after uterine surgery with a power morcellator have filed personal injury lawsuits in an attempt to recover damages. Some hospitals and doctors have stopped using the devices. Johnson & Johnson and their subsidiary, Ethicon, announced they would stop selling their morcellators for the time being.
Others, however, are reluctant to take morcellators completely off the table, as that would mean women would have to go through more invasive surgeries that require longer recovery and create more visible scarring.
Considering these issues, the FDA convened the panel to try to determine the next best steps.
Panel Members Discuss Options
For two days, the FDA heard presentations and testimony on the topic of power morcellators and cancer risks. The Obstetrics and Gynecology Devices Advisory Committee provided suggestions for how the risk may be addressed. Several patients and their families also provided testimony on their experiences with morcellation and cancer, noting that in most cases, they were not warned of the potential risks.
A number of physicians also offered their thoughts, some calling for an outright ban of morcellators. Others had the opposite point of view, and noted that morcellators allow thousands of women to undergo minimally invasive surgery impossible without the devices.
Some panel members noted that increased pre-surgery testing may help determine which women are most at risk for cancer. Others discussed the use of a specimen bag to contain cut-up tissues, which has been suggested as a potential solution. A bag can introduce additional difficulties, however, making it harder for surgeons to see what they're working on. There is also a risk of the morcellator cutting up the bag itself.
Doctors also discussed other potential treatment options for uterine fibroids that don't include invasive surgery, such as ultrasound, intrauterine devices, uterine artery embolization, and more.
FDA Hasn't Decided Yet
In the end, it seemed one of the main conclusions was that there needs to be more study on these types of surgeries and treatments for uterine fibroids. So far, we just don't have enough data to know for certain the best approach.
Most of the panel members did agree that placing a black box warning on the devices would be a good idea, to increase awareness of the issue. There was no agreement on a potential ban of morcellators, however.
At this point, it's up to the FDA to make a final decision. They will take the panel's recommendations into consideration and are likely to announce some sort of action in the future.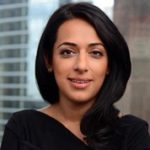 Exclusively focused on representing plaintiffs—especially in mass tort litigation—Roopal Luhana prides herself on providing unsurpassed professional legal services in pursuit of the specific goals of her clients and their families. While she handles complex cases nationwide on behalf of consumers, Ms. Luhana resides with her family in Brooklyn, New York.