In April 2014, the FDA warned physicians and the public about the potential cancer risk when using power morcellators in uterine fibroid surgery. In July 2014, the administration convened an advisory panel to hear arguments for and against the use of power morcellators from scientists, doctors, and patients.
Some asserted that the surgical devices should be banned because they can spread cancerous tissues about the body, resulting in a serious, advanced cancer diagnosis in some women. Others advised a more tempered approach that would include research on how to use power morcellators more safely, since they do provide many women with the choice to go through less invasive surgery.
According to a recent report in the Wall Street Journal, a physician member of that advisory panel stepped down prior to the meeting amidst concerns of conflict of interest.
Gynecologist Steps Down from FDA Advisory Panel
Dr. Andrew Brill, a gynecologist from San Francisco, was scheduled to be on the 16-member FDA advisory panel in July. The agency reviewed the panel beforehand, however, and discovered that Brill had received nearly $100,000 in consulting fees from power morcellator manufacturer Johnson & Johnson and their subsidiary, Ethicon. (J&J has recently implemented a global recall of all of their power morcellator devices.)
Considering the conflict of interest, Brill stepped down from the panel before the hearings began. An FDA spokeswoman told the Wall Street Journal, "During the course of the agency's review and in consultation with Dr. Andrew Brill, it was determined that the financial information he disclosed was just above the threshold established for panel members to participate in one of our meetings." The FDA generally disqualifies those with conflicted financial interests over $50,000.
Two Doctors With Ties to J&J Remain on Panel
According to J&J's website, two other gynecologists have received funds from the company related to power morcellators. Michael P. Diamond, a gynecologist from Georgia, was a previous consultant for Ethicon and received a grant from them. (The amount was undisclosed.)
Keith Isaacson, a gynecologist from Boston, was a professional education consultant for Ethicon and received $12,000 in fees. Both of these doctors were allowed to remain on the FDA panel.
Women At Risk of Serious Cancer Diagnoses
After the FDA advisory panel meeting, there was no clear consensus on what should be done with power morcellators. The only thing the panel seemed to agree on was that a black box warning on the devices would be appropriate. There was no agreement on whether to recall the devices. The FDA has yet to take any action based on the arguments heard at the hearings.
About one in 350 women who go through power morcellator surgery for uterine fibroid problems will end up with a serious cancer diagnosis. The morcellator cuts up larger tissues for removal through smaller incisions. Surgery with the device is less invasive and allows for smaller incisions, less blood loss, reduced risk of scarring, and faster recovery. For those women with cancerous tissues in the fibroids, however, the risk of an advanced stage cancer is serious. The morcellator, when it cuts up the tissues, can send cancerous cells to other parts of the body where they may re-seed other tumors.
Doctors opposed to an outright ban of the devices noted that they allow thousands of women to enjoy a less invasive procedure every year. They encouraged additional studies to find the safest way to use the morcellators while reducing the cancer risk. Meanwhile, those women who developed post-surgical cancers and weren't warned of the risks prior to surgery may be eligible to file lawsuits against the manufacturers.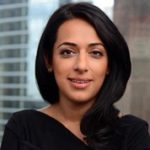 Exclusively focused on representing plaintiffs—especially in mass tort litigation—Roopal Luhana prides herself on providing unsurpassed professional legal services in pursuit of the specific goals of her clients and their families. While she handles complex cases nationwide on behalf of consumers, Ms. Luhana resides with her family in Brooklyn, New York.