Over the last couple years, there have been a number of outbreaks of drug-resistant infections in various medical centers across the country. A 2016 report by the U.S. Health, Education, Labor, and Pensions Committee found that many of the outbreaks were connected to contaminated duodenoscopes—small, tube-like medical devices used in diagnosing and treating health problems of the pancreas, liver, and bile ducts.
One of those outbreaks took place at Huntington Memorial Hospital in Pasadena, California. Between January 2013 and August 2015, 16 patients were infected from medical scopes. Eleven of them later died, though it is not clear yet if the infections were a factor in more than one of the cases.
The Pasadena Public Health Department investigated the outbreak, and determined that Huntington broke state law by not reporting the problem more quickly.
Dirty Scopes Connected to Serious, Life-Threatening Infections
California law requires hospitals to let local officials know about any unusual outbreak of disease within 24 hours. The Pasadena investigation confirmed that the first patient was sickened by a tainted scope in January 2013, but Huntington didn't inform health officials until August 2015.
The problem started with medical devices called duodenoscopes, long, snake-like tubes with tiny cameras on the tips that are inserted into the mouth and throat to diagnose and treat issues in the upper gastrointestinal tract and nearby organs. It was later discovered that even after being cleaned according to the manufacturers' instructions, these scopes could harbor potentially deadly bacteria.
According to Pasadena officials, however, Huntington medical staff were not cleaning the devices properly. During their investigation, they found residue in the machines used to disinfect the devices, and also noted that the staff members were not following the proper cleaning guidelines.
Huntington Slow in Reporting Scope-Related Infections
The LA Times reported in August 2015 that Huntington had alerted health authorities about a potential link between patients with a drug-resistant infection and the Olympus duodenoscopes used to treat them. (Olympus later recalled these devices in January 2016, updating them with a new design and labeling modifications to help reduce the risk of "superbug" bacterial infections.)
By that time, a number of other hospitals and medical centers had reported infections related to duodenoscopes, with patients becoming very sick and in some cases, dying. UCLA reported an outbreak, and about a month later, Cedars-Sinai in Los Angeles reported on four patients infected from tainted Olympus scopes.
Huntington failed to notify patients in a timely manner about potential infections, according to Pasadena public health officials. For example, it wasn't until May of 2016 that the hospital notified all patients who had been treated with scopes since January 2013 about the possibility of infections. Before that, it had notified only patients who had been treated between January and August 2015.
Though only one of the eleven deaths has been confirmed to be caused by a drug-resistant bacterial infection, other patients who were infected claim that they became ill after undergoing procedures with duodenoscopes.
Other patients who believe they were infected by tainted scopes may be eligible to file a lawsuit in an effort to recover damages.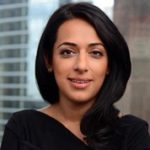 Exclusively focused on representing plaintiffs—especially in mass tort litigation—Roopal Luhana prides herself on providing unsurpassed professional legal services in pursuit of the specific goals of her clients and their families. While she handles complex cases nationwide on behalf of consumers, Ms. Luhana resides with her family in Brooklyn, New York.