Can a company be held liable for an injury if they provide a warning label? In the case of Bumbo Baby Seats, an argument can be made that Bumbo International did not do enough in response to reports of serious injuries.
After about two-dozen children fell out of their child seats, with three suffering from skull fractures, about one million of the molded-foam baby seats were recalled in October 2007. According to the U.S. Consumer Product Safety Commission (CPSC), if the seat is placed on any elevated surface, young children can arch their back and flip over backwards. This may result in a fall onto the floor, which can pose a risk of serious head injury.
After the 2007 recall, the company added a new warning label that alerted parents to the dangers of using the seats on raised surfaces like tables and kitchen counters. Five years later, the company and the CPSC are again recalling the Bumbo Baby Seat, because reports of injuries are still coming in.
First Round of Additional Warnings Did not Help
Bumbo seats are sold at Sears, Target, Toys-R-Us, USA Babies, Wal-Mart, and other stores where children's items are available. About four million of the seats have been sold in the U.S. The Bumbo Baby Seat is a very popular item with mothers, who found their babies loved them.
Unfortunately, since the first recall, the CPSC and Bumbo were aware of at least 50 more incidents in which babies fell while the seat was perched on a raised surface. Nineteen of those incidences included reports of skull fractures. An additional 34 suffered bumps, bruises, and other minor injuries.
Because of these additional reports, Bumbo and the CPSC have implemented a second voluntary recall of the seats. This time, Bumbo is advising consumers to immediately stop using the product until they order and install the free repair kit, which includes a restraint belt with a new warning label, installation instructions, safe use instructions, and a new warning sticker.
A representative from Bumbo stated that "the restraint belt will help prevent children from getting out of or falling from the seat when it is used as intended: on the floor with adult supervision and never on raised surfaces." Bumbo also advised parents to use the safety belt when the child is placed in the seat, and "even with the belt the seat should never be used on any raised surface."
Could Bumbo Be Held Liable?
Typically with products that present a safety concern, the primary consideration is whether or not warnings were provided to alert consumers to the risks. Bumbo provided visible warnings, but considering that the company is now installing a safety belt, the question becomes: why didn't they do that in the first place?
Parents of a child who was injured by the Bumbo Baby Seat may be eligible for a lawsuit. An attorney will likely argue that since Bumbo was aware of the danger and had additional safety tools available, it should have implemented these precautions much sooner to avoid injuring more children.
Consumers should not attempt to take the products back to the retailer. Instead, see Bumbo's website for how to order a free repair kit.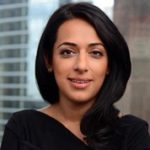 Exclusively focused on representing plaintiffs—especially in mass tort litigation—Roopal Luhana prides herself on providing unsurpassed professional legal services in pursuit of the specific goals of her clients and their families. While she handles complex cases nationwide on behalf of consumers, Ms. Luhana resides with her family in Brooklyn, New York.