Many parents know that rubber toys can make bath time a lot more fun, which can make it easier to motivate kids to bathe. But according to a recent study, it is important to check those toys over carefully. Turns out that many of them are havens for bacteria and fungi and may increase the risk of eye and ear infections.
Scientists Find Potentially Dangerous Bacteria in Bath Toys
The bathroom is often warm and humid, particularly during bath time. That sort of atmosphere provides the ideal conditions for the formation of what are called "biofilms"—thin, slimy films of bacteria or fungi that cling to surfaces. These can develop on shower curtains, on the inside surface of the tub between cleanings, and even on and inside of bath toys.
For the study, researchers analyzed these biofilm communities found inside used bath toys and carried out a series of experiments with new bath toys under typical household conditions. They exposed some of the toys to clean water and others to dirty water containing soap, bacteria, and human body fluids. They then broke the toys apart and analyzed them in the laboratory.
Results showed the following:
On the inner surfaces of the toys, scientists found between 5 and 75 million biofilm cells per square centimeter.
The composition of those biofilm communities varied widely. In the bath toys that were used in real life and those placed in dirty water, scientists found almost 60 percent fungal species. They also found infection-causing bacteria in 80 percent of all toys.
Should Parents Ban Bath Toys from the Bathroom?
What was causing these biofilms to form? The toys contain plastic materials that microbes like. The materials actually release carbon, which feeds bacteria. During bathing, other "nutrients" like nitrogen, phosphorus, and bacteria from human sweat and urine, external contaminants, and personal care products come into the picture.
Because children are the ones who normally come into contact with toys, they could be particularly vulnerable to the contamination, particularly if they squirt water from the interior of the toy into the eyes, nose, or ears. This exposure could help strengthen the immune system, but it could also increase the risk of eye and ear infections.
When asked how to reduce the risk, scientists suggested tighter regulations on the materials used to make bath toys. Meanwhile, what are parents to do to increase child safety?
Researchers suggest washing the toys regularly with clean hot water and a little soap, then air-drying them outside of the humid bathroom. Finally, it may be wise to purchase toys without a hole in them so they can't be filled with water.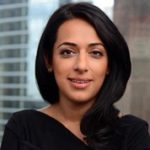 Exclusively focused on representing plaintiffs—especially in mass tort litigation—Roopal Luhana prides herself on providing unsurpassed professional legal services in pursuit of the specific goals of her clients and their families. While she handles complex cases nationwide on behalf of consumers, Ms. Luhana resides with her family in Brooklyn, New York.