Back in 2016, CVS Pharmacy agreed to pay $450,000 to settle charges that it sold expired over-the-counter drugs, infant formula, and dairy products in Pennsylvania stores. The case resulted from an investigation by the Health Care Section of the Attorney General's office.
During that investigation, state agents found expired products at five of the six CVS stores visited, while CVS employees in two cases also allegedly bypassed a register alerting them to the sale of expired products.
The settlement doesn't seem to have changed much, as in June 2019, CVS Pharmacies in North Carolina received a reprimand from the North Carolina Board of Pharmacy for giving patients expired medications.
This is particularly concerning now that we know that some medications may become unsafe over time. Independent laboratory tests on Zantac (ranitidine), for instance, showed that N-nitroso dimethylamine (NDMA), a cancer-causing substance, accumulated in ranitidine-containing products with time and exposure to heat.
CVS Pharmacy Has a History of Selling Expired Medications
CVS has a long history of selling expired products. The company made a legally binding agreement with the New York attorney general back in 2003 to stop selling expired drugs. Yet a few years later, a probe discovered that 142 CVS stores in over 41 counties in the state sold expired products, representing 60 percent of the stores. Some of the items were more than two years past their expiration dates.
In response to these findings, the attorney general filed a lawsuit against CVS. That same year, Business wire reported that 67 stores in Philadelphia, Detroit, and Boston had expired infant formula, medications, and milk on their shelves.
In 2009, the Connecticut attorney general filed suit against CVS Pharmacy, claiming it had cough and allergy medications, baby formula, and antacids past their expiration dates at 20 or more Connecticut stores. An investigation into the issue showed that nearly one of every two CVS stores in the state were selling out-of-date food and over-the-counter medicine and that the problem seemed to be worsening. That same year, CVS paid $875,000 to resolve charges from the New York Attorney General.
Why Expired Medications are Dangerous According to the U.S. Food and Drug Administration (FDA), expired medications can be "less effective or risky due to a change in chemical composition or a decrease in strength."
Though some medications may still be okay to take after their expiration dates have passed, others may not. Studies have indicated that antibiotics, aspirin, nitroglycerin, and insulin can all suffer signs of
physical decay with time. Epi-pens and Mefloquine, which is used to treat malaria, also hold up poorly after their expiration dates.
We now know that older forms of Zantac (ranitidine) may also contain more NDMA than fresh ones, which could lead to an increased risk of cancer in patients who take them regularly.
Expiration dates show when the manufacturers can no longer guarantee the full potency and safety of the drugs. Once that date has passed, there is no guarantee that the medication will be safe or effective. Be sure to always check your medications before purchasing them.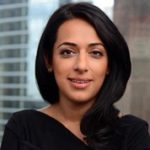 Exclusively focused on representing plaintiffs—especially in mass tort litigation—Roopal Luhana prides herself on providing unsurpassed professional legal services in pursuit of the specific goals of her clients and their families. While she handles complex cases nationwide on behalf of consumers, Ms. Luhana resides with her family in Brooklyn, New York.