On December 9, 2013, Vanity Fair ran an article titled, "Why is Potentially Lethal Contraceptive NuvaRing Still on the Market?" Currently, the manufacturer of the birth control device, Merck & Co., faces over 1,500 lawsuits filed by women claiming to have suffered serious injuries from the device.
In 2011, the FDA released a report showing that vaginal rings like the NuvaRing could increase the risk of blood clots by 56 percent, and demonstrated a significantly higher risk of deep vein thrombosis and pulmonary embolism compared to standard low-dose estrogen pills.
In 2012, the New England Journal of Medicine and the British Medical Journal published studies indicating that vaginal ring contraceptives like NuvaRing could present higher risks of blood clots than traditional birth control pills—as much as a 2.5- to 3-fold increased risk. The FDA also issued a report the same year indicating they had received more than 5,000 reports of adverse events related to the NuvaRing.
Women Suffering from Blood Clots and Pulmonary Embolism
Vanity Fair writer-at-large Marie Brenner investigated the story of Erika Langhart, a 24-year old who died of a pulmonary embolism in November 2011 after using the NuvaRing for about four years. Karen, Erika's mother, states that the doctor in the emergency room asked about her daughter's birth control use.  Her story is similar to thousands of others who have filed claims against Merck and Organon, the subsidiary company that created the device.
The NuvaRing delivers both etonogestrel (a progestin) and ethinyl estradiol (an estrogen) into a woman's bloodstream over time to help prevent ovulation and minimize sperm penetration. The progestin is an active metabolite of desogestrel, a so-called "third generation" progestin developed to help reduce side effects, but associated with a higher risk of blood clots and related complications.
Bursts of Estrogen?
One of the controversies currently taking place in NuvaRing litigation is whether the device is responsible for releasing "bursts" of hormones at a variable rate, which could potentially further increase risk of blood clots. Organon's own internal study to establish the efficacy of the device included only 16 women, some of whom experienced such bursts of estrogen, according to expert testimony. The company applied for a patent on new technology that would better manage these bursts, but then never followed through with it. Lawyers have also questioned the small size of the study and criticized Organon's pre-marketing testing as being inadequate to protect public safety.
In 2008, the U.S. Judicial Panel for Multidistrict Litigation (JPML) established the NuvaRing MDL in the Eastern District of Missouri. In March 2013, Judge Rodney Sipple, who is overseeing the proceedings, granted a motion to allow plaintiff's testimony concerning the alleged "bursts" of estrogen released by the NuvaRing.
Lawsuits Still on Hold
As the MDL proceeds, there have been a number of delays. In October 2013, the first federal trial was pushed back once again from January 27, 2014 to April 7, 2014. In another order signed October 8, 2013, the judge noted it was necessary to have "a more accurate census of the cases as well as claims of putative plaintiffs," and required the parties register all cases and unfiled claims that are represented by counsel. Some believe this is an indication that the parties may be considering a global settlement.
NuvaRing lawsuits have also been centralized at the state level in New Jersey, where more than 200 complaints are pending.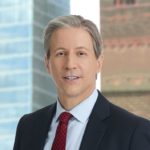 Exclusively focused on representing plaintiffs, especially in mass tort litigation, Eric Chaffin prides himself on providing unsurpassed professional legal services in pursuit of the specific goals of his clients and their families. Both his work and his cases have been featured in the national press, including on ABC's Good Morning America.