In May 2020, nine New York plaintiffs filed sex-abuse lawsuits against three Boy Scouts of America local councils.
Amid increasing pressure from sex-abuse lawsuits, the Boy Scouts of America (BSA) filed for bankruptcy protection in February 2020. The local councils throughout the country are seen as separate legal entities, but the national organization wanted to protect them from being included as debtors in the case.
They sought and received an injunction halting sex abuse lawsuits against them, thus protecting their extensive property holdings and other assets. Victims' lawyers, however, have vowed to continue to pressure councils to pay their fair share of damages.
Victims' Attorneys Say Local Councils Must Pay Their Fair Share
The initial agreement among attorneys was to allow the injunction to protect local councils through June 8, 2020, but as that deadline approached, the judge presiding over the bankruptcy case (the Honorable Laurie Selber Silverstein) approved an agreement extending that injunction until November 16, 2020. Under that agreement, local councils wanting protection from litigation had to provide information to the BSA about their finances, including real estate holdings, for sharing with creditor committees.
The BSA hopes to protect campsites and other properties from being sold to pay damages in sex-abuse lawsuits, but victims' attorneys have argued that these assets must not be left out of the negotiations, since they encompass about 80 percent of the BSA's total assets.
In its bankruptcy filings, the BSA estimated its assets at $1-10 billion and its liabilities between $500 million and $1 billion. Much of the organization's property is owned by the regional councils, however, as opposed to the national organization.
The lawsuits filed in New York are like most of those claiming BSA personnel sexually abused scouts decades ago, with plaintiffs blaming local organizations for failing to properly vet leaders and volunteers and for failing to protect the children entrusted to their care.
Victims Encouraged to File a Claim with the BSA Victims Trust Fund
Meanwhile, the BSA, as part of the bankruptcy filing, created a Victims Compensation Trust to provide "equitable compensation" to those who were sexually abused as children. The BSA conducted a campaign encouraging victims to come forward to file a claim in the case. The deadline for filing those claims is the same as for the injunction—November 16, 2020. After that date, victims will be barred from seeking compensation from the trust.
The November 16th deadline coincides with the next bankruptcy hearing when Judge Silverstein is expected to decide whether the lawsuits filed against the organization will proceed or be consolidated into the bankruptcy case.
Anyone who has experienced victimization or abuse within the BSA has the option of filing a claim before the deadline, or of waiting and potentially filing a lawsuit against a local council afterward. Because it's unknown how the bankruptcy case will affect lawsuits, however, it's unclear at this point how those lawsuits may proceed.
Forms to file a claim with the BSA compensation fund can be found here.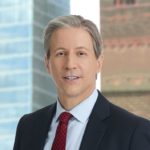 Exclusively focused on representing plaintiffs, especially in mass tort litigation, Eric Chaffin prides himself on providing unsurpassed professional legal services in pursuit of the specific goals of his clients and their families. Both his work and his cases have been featured in the national press, including on ABC's Good Morning America.