Victims of Essure birth control implant injuries may soon get the compensation they deserve. Manufacturer Bayer has indicated it is making progress in settlement talks with plaintiffs' lawyers, and that it has set aside $1.47 billion for potential settlements involving approximately 32,000 lawsuits pending around the country.
Essure is a form of permanent birth control that Bayer sold from 2002 through 2018, after which the company stopped distributing the product in the U.S. because of restrictions implemented by the U.S. Food and Drug Administration (FDA).
Bayer Considering Settlements, but Maintains Essure is Safe
As of July 24, 2020, Bayer faced roughly 32,000 lawsuits filed by Essure users claiming to have suffered from serious injuries caused by the birth control device, including hysterectomy, pain, bleeding, perforation, unwanted pregnancy, and more. The plaintiffs seek both compensatory and punitive damages.
Bayer recently indicated in its second-quarter results announcement that it had seen progress in recent settlement talks: "Recently discussions on potential settlements have intensified which made good progress in recent weeks." The company added that it continues to "support the safety and efficacy of the Essure device and are prepared to vigorously defend it in litigation."
Essure Associated with Nearly 48,000 Adverse Event Reports
Essure consists of two metal coils that are inserted through a minimally invasive procedure into a woman's fallopian tubes. There, they trigger inflammation and scarring that after about three months, closes the fallopian tubes, preventing pregnancy.
From Essure's approval date on November 4, 2002, through December 31, 2019, the FDA received nearly 48,000 medical device reports related to Essure. The most frequently reported patient problems were:
Pain/abdominal pain
Heavier menses/menstrual irregularities
Headache
Fragmentation
Perforation
Fatigue
Weight fluctuations
Depression/anxiety
Hypersensitivity/rash
Hair loss
The most frequent device problems reported included allergic reactions, migration of the device to a different place, device breakage or fragmentation, dislodged or dislocated device, device failure/pregnancy, malposition of the device, and difficulty in implanting or removing the device. Sixty-five of the reports involved death.
Bayer Decides to Stop Selling Essure in the U.S.
In April 2018, the FDA issued an order to ensure women considering using Essure were completely informed about the risks. Before that, the agency had ordered Bayer to conduct a post-market study on the device, and then to add a boxed warning and patient decision checklist to the labeling. Even after these moves, however, the FDA found that some women were still not receiving the information they should have about Essure's safety risks.
"We've been closely evaluating new information on the use of Essure," said FDA commissioner at the time Scott Gottlieb, M.D., "and based on our review of a growing body of evidence, we believe this product requires additional, meaningful safeguards to ensure women are able to make informed decisions about risk when considering this option."
The new restrictions required healthcare providers and facilities to review with the patient the patient-doctor checklist and to have the patient sign that list before proceeding with implantation. Citing a decline in sales, Bayer decided to discontinue sales in the U.S. later that year.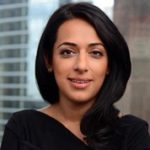 Exclusively focused on representing plaintiffs—especially in mass tort litigation—Roopal Luhana prides herself on providing unsurpassed professional legal services in pursuit of the specific goals of her clients and their families. While she handles complex cases nationwide on behalf of consumers, Ms. Luhana resides with her family in Brooklyn, New York.