Audi recently announced a recall of about 75,000 cars and SUVs in the U.S. The recall covers certain A6, A7, and Q7 SUVs from the 2016 through 2018 model years, and A8 sedans from 2015 through 2018 model years.
The reported problem is that parts in these vehicles' fuel injection system may leak, presenting a fire hazard. Audi started notifying consumers of the issue in mid-March, and encouraged vehicle owners to contact their dealers for complementary repairs.
Audi Says Fuel Injector Rails May Be Defective
So far, Audi is reportedly not aware of any injuries associated with this issue. Should some of the parts in the fuel injection system leak, and if that fuel then hits an ignition source, it can cause a fire. However, the automaker did not list any fires that have occurred.
The leak is thought to be related to variations in the welding on the right and left fuel injector rails. These rails take gas from the fuel line to the injectors, which in turn feed the gas into the engine. Audi became aware of the potential problem after an internal study and engineering analysis. If the fuel does leak, it will likely do so slowly over a period of time. Consumers are advised to watch for a fuel odor that seems to have no normal source.
To solve the issue and prevent future fires or injuries, Audi will replace the right and left fuel injector rails free of charge. The new parts do not have the same defect as the originals. Consumers who are notified of the recall should take their vehicles in for repairs as soon as possible. They may also call Audi at 800-253-2834 for more information, or check the National Highway Traffic Safety Administration's website to see whether the vehicle is included in the recall.
Most owners should have been notified by now, as all notifications were to have gone out by the end of March. If you have not received a notification, it is best to check your vehicle and contact Audi anyway, just in case the notification did not reach you.
Audi Also Recalled 1 Million Vehicles for Electric-Pump Related Fires
Audi recalled nearly one million vehicles back in April 2018 for similar fire safety risks, this time related to the electric coolant pumps. That recall included the following vehicles:
A4 (2013 to 2016)
A5 (2013 to 2017)
A6 (2012 to 2015)
Q5 SUV (2013 to 2017)
All of the affected vehicles are equipped with two-liter turbocharged engines. The coolant pumps on these engines can become blocked with cooling system debris, or moisture in the pump can cause an electrical short. Audi previously recalled the same vehicles in 2017, but even after performing software updates that were supposed to fix the problem, the issues continued to occur.
As part of this recall, Audi promised to replace the pumps at no cost to consumers. The parts were supposed to be ready in November 2018.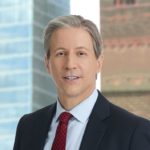 Exclusively focused on representing plaintiffs, especially in mass tort litigation, Eric Chaffin prides himself on providing unsurpassed professional legal services in pursuit of the specific goals of his clients and their families. Both his work and his cases have been featured in the national press, including on ABC's Good Morning America.