On January 12, 2015, a Pennsylvania woman was allegedly walking her 70-pound dog, which was wearing a collar the woman had purchased on Amazon. Suddenly, the dog lunged, and the D-ring on the collar broke. The retractable leash recoiled back and hit the woman in the face and eyeglasses. As a result of her injuries, the woman was left permanently blind in her left eye.
She tried to sue Amazon for damages, but the Court found that under Pennsylvania law, Amazon could not be held liable because they were only an online marketplace serving as the middleman between seller and purchaser. The third-party vendor that actually sold the collar (The Furry Gang) would be the only entity from which the woman could recover damages.
Neither Amazon nor the woman could locate a representative from The Furry Gang, however, which has not had an active account on Amazon since May 2016.
The woman appealed, and in early July 2019, a Third Circuit Court of Appeals panel voted 2-1 to reinstate the lawsuit. This decision could lead to critical changes in how technology companies do business.
Appeals Court Disagrees Concerning Amazon's Potential Liability
So far, Amazon has mostly been able to avoid responsibility for any defective products the company has sold because of its position that it is simply an advertisement platform. Amazon maintains that it cannot be held liable because, among other reasons, a section of the 1996 Communications Decency Act (CDA) protects companies for publishing what third parties say on their websites.
In the Pennsylvania woman's lawsuit, the court found that Amazon could not be held liable because it was not a "seller" within the meaning of Pennsylvania strict liability law, and that her claims were barred by CDA because she sought to hold Amazon liable for its role as the online publisher of a third party's content.
The Third Circuit Appeals Court disagreed, however, finding that Amazon's involvement extended beyond a mere editorial function. The company not only accepts orders and arranges for product shipments, but it exerts substantial control over product sales by restricting product pricing, providing customer service, and engaging in communications with customers.
Therefore, the Court's opinion reads, to the extent that the plaintiff's strict liability claims rely on Amazon's role as an actor in the sales process, "they are not barred by CDA." The Court did agree with Amazon, however, that the plaintiff's claims of failure to warn are barred by the CDA.
The Court further determined that the plaintiff's claims pertaining to Amazon's direct role in the sales and distribution processes are not barred, and remanded those claims back to District Court.
Amazon Allowing Third-Party Vendors to Hide from Consumers
Many other courts have held that Amazon can not be held liable as a seller of products from third-party vendors. This recent appeals decision seems to be one of the first going against that trend.
As the Court noted, Amazon could be held liable because its business model "enables third-party vendors to conceal themselves from the customer, leaving customers injured by defective products with no direct recourse to the third-party vendor."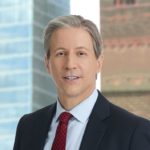 Exclusively focused on representing plaintiffs, especially in mass tort litigation, Eric Chaffin prides himself on providing unsurpassed professional legal services in pursuit of the specific goals of his clients and their families. Both his work and his cases have been featured in the national press, including on ABC's Good Morning America.