As JUUL Labs struggles under increasing pressure and investigations over its marketing of its e-cigarettes to minors, one of its major investors—Altria—now faces a new class-action lawsuit filed by plaintiffs who claim the company misled its investors when buying a stake in the manufacturing company.
Back in December 2018, JUUL announced in a press release that Altria—a major U.S. e-cigarette manufacturer—was investing $12.8 billion into JUUL for a 35 percent ownership in the company.  Not long after this announcement, JUUL began facing increased scrutiny over its questionable marketing practices and flavored e-cigarettes, which are particularly attractive to young users.
Plaintiffs Blame Altria for Failing to Examine JUUL More Carefully Before Investing
Altria was founded in 1919 and is headquartered in Richmond, Virginia.  It has long manufactured and sold cigarettes, smokeless products, and wine in the U.S.  It's behind such well-known brands as Marlboro, Black & Mild, Copenhagen, Skoal, Red Seal, and Husky.
When Altria invested in JUUL, the service agreements related to the transaction promised to accelerate JUUL's mission to switch adult smokers over to e-cigarettes.  JUUL remained fully independent.
The plaintiffs in this lawsuit against Altria claim that the company made false and/or misleading statements about this deal with JUUL, failing to disclose the following to its investors:
That Altria had conducted insufficient due diligence into JUUL before investing in it.
That Altria failed to inform investors of the risks associated with JUUL's products and marketing practices, and the true value of JUUL products.
That as a result of these issues, as well as "mounting public scrutiny, negative publicity, and governmental pressure on e-vapor products and JUUL, Altria's investment in JUUL was reasonably likely to have a material negative impact on the Company's reputation and operations…."
That as a result of all this, Altria's positive statements about the prospects with JUUL were misleading.
The plaintiffs also claim that since Altria invested in JUUL, e-cigarettes and JUUL, in particular, have been the subject of mounting skepticism, fear, and negative publicity as more people become aware of the potential dangers of e-cigarettes.
Increasing Scrutiny of E-cigarette Industry Leads to Drop in Altria's Stock
The plaintiffs point to evidence that the claim supports their claims.  They note that in April 2019, the FDA announced its investigation into cases of seizures associated with vaping.  Following that news, Altria's stock price fell $2.71 per share, or 4.78 percent, to close at $53.98 per share on April 3, 2019.
In August 2019, the Wall Street Journal reported that the U.S. Federal Trade Commission (FTC) was investigating JUUL's marketing practices, specifically looking into whether they used influencers and other methods to appeal to minors.  After that news, Altria's stock fell again, closing at $44.25 per share on August 29, 2019.
Then in late August 2019, the FDA and the Centers for Disease Control and Prevention (CDC) announced they were investigating an outbreak of e-cigarette related lung illnesses that were affecting hundreds and later thousands of people around the country. Once again, Altria's stock price fell.
In September 2019, the Trump administration announced plans to ban all flavored e-cigarettes from the market to protect youth, and that same month, the governor of New Jersey launched a task force to find ways to curb vaping.  In late September, news sources reported that federal prosecutors in California were conducting a criminal probe into JUUL.
On September 25, 2019, Altria announced that Philip Morris had called off discussions of a $200 billion merger with Altria due to the increased scrutiny of the vaping industry. That same day, Altria's stock dropped to close at $40.56 per share.
Thus, the plaintiffs conclude that the company's actions have caused investors to suffer significant losses and damages.  The plaintiffs seek certification of the class-action status and compensatory damages.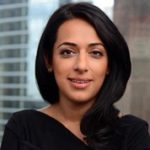 Exclusively focused on representing plaintiffs—especially in mass tort litigation—Roopal Luhana prides herself on providing unsurpassed professional legal services in pursuit of the specific goals of her clients and their families. While she handles complex cases nationwide on behalf of consumers, Ms. Luhana resides with her family in Brooklyn, New York.