Allergan recalled its textured breast implants back in 2019 because of a link to breast implant-associated anaplastic large cell lymphoma (BIA-ALCL). Now, despite its efforts to escape liability, it will have to face claims brought by patients who used their implants and then were diagnosed with cancer.
The implant-maker tried to wriggle out of the lawsuits by asking U.S. District Judge Brian R. Martinotti to dismiss the claims back in January 2021. But in a recent opinion, Judge Martinotti concluded that claims of a manufacturing defect, negligence per se, and others will be allowed to move forward.
Allergan Recalls over 246,000 Textured Breast Implants
Back in the summer of 2019, the U.S. Food and Drug Administration (FDA) requested that manufacturer Allergan recall specific models of its textured breast implants from the U.S. market due to the risk of BIA-ALCL. The FDA at the time was aware of 481 cases globally of BIA-ALCL attributed to Allergan implants, including at least 12 deaths.
Following that request, Allergan notified the public that it was moving forward with a worldwide recall of the BIOCELL textured breast implant products as well as tissue expanders used by patients before breast augmentation or reconstruction.
As news got out about this recall, patients who had these products implanted in their bodies and then developed BIA-ALCL came forward to file breast implant lawsuits against the company. As the number of lawsuits increased, a motion was filed with the U.S. Judicial Panel on Multidistrict Litigation (JPML) to consolidate all federally filed Allergan lawsuits into one court for more efficient pre-trial proceedings.
On December 18, 2019, the JPML granted that motion and brought together all federally filed Allergan lawsuits into the District of New Jersey.
Allergan Tries to Avoid Responsibility in Breast Implant Litigation
In 2020, Allergan took several actions to try to limit its liability related to its textured breast implants. On August 7, 2020, the company filed a motion to dismiss all individual and class-action complaints, arguing that it was not liable because of federal pre-emption. Because the FDA approved the Biocell textured breast implant design, the company stated, it should be immune from litigation brought under state laws.
In December 2020, Judge Martinotti indicated that a briefing on the motion to dismiss would take place between January and April 2021. In a case management order filed December 15, 2020, the judge ruled that discovery would be put on hold until the issue of dismissal was resolved.
Then, on March 19, 2021, Judge Martinotti released a 121-age opinion in response to Allergan's motion to dismiss. Generally, he found that the majority of the plaintiffs' claims were not preempted, allowing the claims to proceed.
Claims such as failure to warn and other allegations related to Allergan's use of investigational devices in clinical trials were preempted. Claims such as manufacturing defect, failure to report, implied warranty, negligent representation, breach of warranty, and other claims were not preempted.
In summary, the judge's opinion means that most of the claims against Allergan concerning its textured breast implants will move forward. Currently, nearly 600 cases are pending in the New Jersey MDL.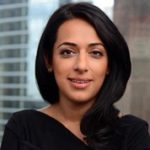 Exclusively focused on representing plaintiffs—especially in mass tort litigation—Roopal Luhana prides herself on providing unsurpassed professional legal services in pursuit of the specific goals of her clients and their families. While she handles complex cases nationwide on behalf of consumers, Ms. Luhana resides with her family in Brooklyn, New York.