After two weeks, a Cuyahoga County jury decided to award Stephanie Stewart and her child, Alijah Jones, now 11, $14.5 million for medical malpractice according to Cleveland.com.
The lawsuit was originally filed against MetroHealth Medical center and Dr. Steven Wright in 2004, and refiled in 2011.
The plaintiffs' attorney said that Stewart went into labor three times with Alijah and medication was used to stop it.  Then, days later, her water broke and she was admitted to the hospital.  Stewart apparently asked if they could deliver the baby, and twice was told the "baby was healthy."  An emergency C-section was performed that night and Alijah suffered from a brain hemorrhage.
Alijah now suffers from visual and cognitive issues, as well as cerebral palsy.
What are Birth Injuries?
The birthing process can be difficult for a mother and child and unfortunately can result in injuries.  It is not uncommon for a child to suffer from birth injuries, ranging from those that are serious in nature to others that will heal without treatment.  Some of these include:
• Broken bones
• Facial paralysis
• Erb's Palsy-(Brachial Plexus injuries)-if the head is pulled in the opposite direction from an arm, it an lead to weakness in that arm
• Cerebral palsy
• Brain damage
• Death
Some of the more serious birth injuries might be due to mistakes made by medical personnel, including the doctors and nurses on staff at the time of delivery.  These can include:
• Lack of monitoring
• Not detecting lack of oxygen, fetal distress, change in heart rate
• Using forceps or vacuums improperly
• Giving the wrong type of medication or dosage
Choose a doctor that makes you feel comfortable and listens to your concerns during your pregnancy.  Make sure he or she will be available around your due date, or make sure another doctor in the practice will be on call.  Always discuss the birth with your doctor beforehand to find out what the best, safest plan of action is for you and your child.  Things can always change due to emergencies, but the more knowledge you have, the better prepared you will be.
If you or your child were injured by the negligence of medical personnel you need to call a birth injury lawyer today.  They can help you figure out the best course of action you should take to get compensated for what you or your child might be going through.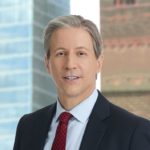 Exclusively focused on representing plaintiffs, especially in mass tort litigation, Eric Chaffin prides himself on providing unsurpassed professional legal services in pursuit of the specific goals of his clients and their families. Both his work and his cases have been featured in the national press, including on ABC's Good Morning America.