In December 2017, Honda reported that another person had been killed by an exploding Takata airbag. That potentially brings the global total to 20 deaths and nearly 200 injuries.
One of the women that were injured is now trying to convince other vehicle owners to get their cars fixed immediately. The National Highway Traffic Safety Administration (NHTSA) manages a website where owners can find out if their vehicles are included in recall notices.
Injured Air Force Officer Releasing Videos Urging Honda Owners to Get Takata Repairs
According to the Japan Times and other media outlets, Stephanie Erdman, an Air Force Officer, was involved in a crash in 2013. She was driving a 2002 Honda Civic, and the Takata airbags exploded upon deployment. The impact caused her serious injuries, and she nearly lost her right eye. She's had to go through four surgeries, and still suffers from migraines and double vision.
She filed a Takata airbag lawsuit against Honda and settled with the company for an undisclosed sum. Now, however, she is working with the company to help save lives, appearing in a series of Facebook videos urging Honda owners to take their cars into their dealerships to get the defective airbags replaced.
"I feel like there needs to be a real sense of urgency on the part of anyone driving these cars," Erdman stated. "I don't want them to have to go through what I went through….Waiting even for a day could be the difference between life and death."
The videos are timely, as according to a recent report released by independent monitor John Buretta, who is following the recalls, only 43 percent of the faulty parts have been replaced. He added that there is much room for improvement, but admitted that automakers are making meaningful progress in their attempts to alert car owners to the issue.
Honda, for example, is now engaging in door-to-door canvassing and offering mobile repairs on the spot to help increase the number of repairs completed.
Takata Airbag Recall Largest in U.S. History
Nineteen different automakers are involved in Takata recalls, which encompass about 42 million vehicles in the U.S. The root cause of the ruptures appears to be the fuel that Takata used in the airbag inflators: ammonium nitrate. It can become unstable over time, particularly when exposed to high temperatures and high humidities. A defective airbag and canister can explode upon deployment, spewing metal and plastic fragments into the interior of the vehicle where they can cause life-threatening injuries.
Because age, heat, and humidity are all key factors in creating an unstable situation, the NHTSA has prioritized those vehicles that are older and "living" in areas like Florida, Hawaii, and Puerto Rico. It was believed that those airbag inflators with a drying agent or "desiccant" were safer than those without, as the drying agent was supposed to help stabilize the ammonium nitrate.
In July 2017, however, new test data showed that some of these airbags could fail, too. The already record-breaking recall was expanded at that time to include some, but not all, desiccated inflators.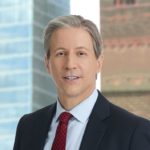 Exclusively focused on representing plaintiffs, especially in mass tort litigation, Eric Chaffin prides himself on providing unsurpassed professional legal services in pursuit of the specific goals of his clients and their families. Both his work and his cases have been featured in the national press, including on ABC's Good Morning America.