In June 2021, Medtronic abruptly discontinued its HeartWare Heart Ventricular Assist Device pump system. The company notified physicians to stop implanting the system and to transition to an alternative option.
Medtronic had recalled the system several times over the years amid reports of malfunctions and injuries.
Medtronic Recalls Heart Pump After Reports of Problems
On June 3, 2021, the U.S. Food and Drug Administration ( healthcare providers that Medtronic had stopped the sale and distribution of the Heartware device. The FDA listed two reasons for the company's action:
There is an increased risk of neurological adverse events and mortality associated with the device.
There is a potential for the pump to stop, after which it may delay restarting or fail to restart.
The Medtronic HeartWare Heart Ventricular Assist Device was first granted FDA approval in 2012. It is used to help support heart function and blood flow in patients suffering from heart failure. Doctors implant the pump into the patient's body where it subsequently pumps blood from the heart's lower chambers to the rest of the body.
According to the FDA, there is a growing body of evidence showing a higher frequency of neurological adverse events and mortality among patients using the HeartWare system when compared to those using other similar devices. The agency also noted issues associated with the pump failing to restart after quitting:
"Medtronic reports there are over 100 complaints involving a delay or failure to restart the HVAD internal pump, which led to a total of 14 deaths and 13 pump removals."
ProPublica Blames the FDA for Failing to Take Meaningful Action
Consumer advocacy group ProPublica recently reported that neither the FDA nor Medtronic did enough to warn patients about the issues with this device. The FDA, for instance, had repeatedly warned Medtronic that it was not properly monitoring or repairing the device's defects, yet it didn't follow up to be sure that Medtronic corrected its mistakes.
In a 2014 warning letter, for instance, the FDA noted several violations of good manufacturing practices and stated that the company had failed to establish procedures for correcting problems. At the time, Medtronic had received at least 27 complaints, including reports of 2 deaths and 4 serious injuries, because the HeartWare device had failed. Yet the company did not verify or validate its corrective actions.
Issues like these continued, but according to ProPublica, the FDA did not do enough to compel the manufacturer to do more to address them. Medtronic continued to fail inspections, and reports of injuries and deaths continued to come in, all with no real action to protect patients.
The FDA stated it met with Medtronic more than 100 times to ensure the problems were being fixed and to review safety concerns. Yet according to ProPublica, inspections in 2016 and 2018 revealed that the issues detailed in the 2014 warning letter had still not been resolved.
When Medtronic stopped sales of the device in June 2021, it conceded that a competing device was safer.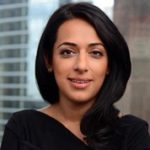 Exclusively focused on representing plaintiffs—especially in mass tort litigation—Roopal Luhana prides herself on providing unsurpassed professional legal services in pursuit of the specific goals of her clients and their families. While she handles complex cases nationwide on behalf of consumers, Ms. Luhana resides with her family in Brooklyn, New York.