In a new Zantac lawsuit filed in the U.S. District Court for the Southern District of Florida, the plaintiff claims he suffered from serious injuries after taking Zantac (ranitidine) for years. He blames the manufacturers of the acid-reducing drug for failing to warn about the risks associated with it, particularly the fact that it contains N-nitrosodimethylamine (NDMA), a probable human carcinogen.
Plaintiff Blames Zantac for Bladder Cancer
According to his complaint, the plaintiff suffered from gastrointestinal conditions like acid indigestion, heartburn, and stomach pain since the mid-1990s. To relieve these symptoms, he was advised to use Zantac. He used it for several weeks as directed and his symptoms went away.
Thereafter, the plaintiff used Zantac whenever he suffered from acid indigestion and stomach pain, sometimes taking up to three pills a day for several weeks to attain symptom relief.
Then in 2005, he was diagnosed with noninvasive stage 1 bladder cancer. This defines a type of bladder cancer that has grown into the layer of connective tissue beneath the lining layer of the bladder wall. At this stage, the cancer is confined to the bladder and has not spread to lymph nodes or other distant sites in the body.
The plaintiff had to undergo numerous bladder surgeries between 2005 and 2017, followed by courses of chemotherapy treatments, as well as all of the pain, suffering, and emotional distress associated with those treatments.
The plaintiff believes that his cancer is the result of his intake of Zantac and seeks compensation for his medical expenses as well as for future medical monitoring and treatments he may require.
Studies Link NDMA to Bladder Cancer
In September 2019, the U.S. Food and Drug Administration (FDA) warned physicians and patients that NDMA had been detected in some samples of Zantac and generic ranitidine. NDMA is a known environmental contaminant that has been classified as a probable human carcinogen. The FDA recommended that manufacturers conduct their own tests,  and soon several companies recalled their ranitidine medications from the market. The FDA set a safe daily limit of no more than 96 nanograms of NDMA, and tests were showing higher levels than these in ranitidine products.
The plaintiff claims that the manufacturers were aware of the fact that ranitidine could pose dangerous risks decades ago, but failed to take action to protect the public. Way back during ranitidine's development, for instance, the manufacturer at the time—GlaxoSmithKline (GSK)—considered the potential for ranitidine to form nitrosamines like NDMA during metabolization.
At that time, several studies indicated that drugs raising the stomach's pH balance could increase the growth of bacteria that produced nitrites, which could interact with amines in medications like ranitidine to produce nitrosamines. GSK concluded, however, that despite these findings, there was not enough evidence to link ranitidine to an increased risk of cancer.
In April 2020, the FDA—after reviewing data from studies showing that NDMA levels exceeded safe daily limits in Zantac and ranitidine—requested the recall of all remaining ranitidine medications on the market. The plaintiff claims the defendants were well aware of these dangers all along, but simply refused to take action, and instead continued to market and sell their products without warning consumers or healthcare providers.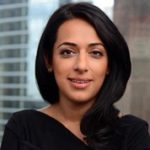 Exclusively focused on representing plaintiffs—especially in mass tort litigation—Roopal Luhana prides herself on providing unsurpassed professional legal services in pursuit of the specific goals of her clients and their families. While she handles complex cases nationwide on behalf of consumers, Ms. Luhana resides with her family in Brooklyn, New York.