An Illinois woman has filed a new class-action lawsuit against Abbott Laboratories, Inc., makers of Similac Pro-Advance baby formula. She claims that the company is misleading consumers by stating that its formula is "our closest formula to breastmilk," when it is not, in fact, almost equivalent to breast milk.
She filed the case in the U.S. District Court for the Southern District of Illinois and seeks to represent all persons in the state of Illinois who purchased the product during the statutes of limitations, as well as all persons in the states of North Dakota, Rhode Island, Michigan, Virginia, Kansas, Wyoming, and Delaware who did the same.
Meanwhile, infant formula manufacturers are facing other lawsuits alleging that their formulas can increase the risk of necrotizing enterocolitis (NEC) among premature infants.
Plaintiff Claims Abbott Makes Misleading Claims on Its Infant Formula
According to the complaint, Abbott identifies its "Pro-Advance" formula as being close to breast milk when it is not. The plaintiff brings up these important facts:
The World Health Organization (WHO) and other child health organizations state that breast milk is the gold standard for infant feeding.
The WHO code on marketing breast milk substitutes prohibits claims that idealize infant formula.
Breast milk contains many nutrients and other components that cannot be manufactured and are not found in breast milk substitutes.
Infant formula can be helpful for children whose mothers are unable to breastfeed or produce enough milk. The marketing of infant formula, however, sometimes goes too far, particularly when manufacturers compare it to breast milk.
Specifically, the plaintiff notes that Abbott states on its label that its formula contains lutein, vitamin E, DHA, and HMO (human milk oligosaccharide), implying the inclusion of these components can create a formula that approaches the benefits of breast milk.
The company also couples some of these ingredients with benefits—like HMO with "immune support"—to give the impression that HMO strengthens the baby's immune system like breast milk does. The plaintiff states that the company should have conducted appropriate studies to substantiate such a claim.
She goes on to state, "The product's comparisons to breast milk expressly and impliedly claim that it can confer the structure/function benefits of breast milk. These claims are false, deceptive, and misleading."
She goes on to note that these representations may dissuade some moms from breastfeeding while leading them to believe that the product is almost equivalent to breast milk when it isn't. Abbott also succeeds in charging more for the product compared to other infant formulas, "resulting in additional profits at the expense of consumers."
Infant Formula Manufacturers Facing Lawsuits Concerning NEC
Abbott and other infant formula manufacturers face a growing number of lawsuits filed by parents alleging that these formulas may increase the risk of NEC, a dangerous bacterial disease that attacks the intestines. While manufacturers have downplayed the evidence connecting infant formula to NEC in premature infants, scientific studies have continued to find evidence of a link.
In a 2017 study, for instance, scientists wrote, "Several studies have indicated that bovine milk-based infant formulas lead to a higher incidence of NEC in preterm infants than does human milk."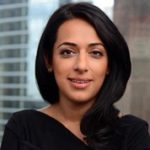 Exclusively focused on representing plaintiffs—especially in mass tort litigation—Roopal Luhana prides herself on providing unsurpassed professional legal services in pursuit of the specific goals of her clients and their families. While she handles complex cases nationwide on behalf of consumers, Ms. Luhana resides with her family in Brooklyn, New York.