It's possible to slip and fall anytime, but when the winter weather takes hold with snow and ice blanketing the sidewalks, it can be even riskier to venture out on a cold day.
The U.S. National Safety Council (NSC) states that falls are the second leading cause of unintentional injury-related deaths. In 2020, 42,114 people died in falls at home and work.
Business owners are responsible for keeping walkways clear and for making sure their premises are safe. If you slip and fall on a business property, that property owner will typically have insurance to provide coverage for your injuries.
If the owner was negligent in taking care of the property, you may be able to bring a legal claim against them.
What To Do After a Slip and Fall Accident
If you or someone you love was involved in a slip and fall accident due to someone else's negligence, it's important to take certain steps to be sure that your rights are protected. Even if your injuries are serious, if you don't proceed with caution immediately after the incident, you may not be able to prove your case.
It's always best to check with a slip-and-fall attorney, as every case is different. The following list will also give you a general guideline about what is important.
4 Steps to Take After a Slip and Fall Accident
1. Get Medical Attention
Even if you think you're fine, it's best to get checked out after a fall. It could be that you suffered from injuries that will take time to show up. Back and neck injuries often take several hours or even days to become noticeable. Or, you may have a lot of adrenaline pumping through your body, which can mask your symptoms.
When you see a medical provider after a slip and fall, you not only take care of your health, but you gain important evidence that you can use later should you decide to file a legal claim.
2. Gather Evidence
As long as you are able, determine what caused your slip and fall. This is the time to gather all the evidence you can. Take pictures of the area, and of anything you see that may have caused your fall. This may include a puddle of water, an icy area, a wet floor without a sign, or an exposed electric cord.
Check too for witnesses. Did anyone see the incident? Gather names and contact information and any details the witnesses may have noticed. It can also help to jot down your own notes about what happened before you start to forget.
3. Report the Accident
Next, report the accident to whoever is in charge at the location. That may be the store manager, property owner, landlord, or another person who owns or manages the property where you fell. Most businesses will have a form that you can fill out. If so, make sure you get a copy of it before you leave. (You can always take a picture of it with your phone.)
If there is no manager or owner present at the time, report the incident to the person in authority and then make sure to find out who the owner or manager is so you can send a copy of the report to them as soon as possible. If the location doesn't have an accident report form, send them a letter detailing the time, place, and circumstances of the accident as soon as you can.
4. Best Not to Discuss what Caused Your Fall Without Your Attorney Present
When the insurance representative contacts you, keep in mind that they may seek statements about the incident. Take your time, , contact your slip and fall attorney. Let them coordinate communication with the insurance representative.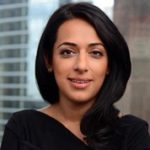 Exclusively focused on representing plaintiffs—especially in mass tort litigation—Roopal Luhana prides herself on providing unsurpassed professional legal services in pursuit of the specific goals of her clients and their families. While she handles complex cases nationwide on behalf of consumers, Ms. Luhana resides with her family in Brooklyn, New York.