The small lithium-ion batteries in e-cigarettes are sometimes vulnerable to overheating, after which they can explode and catch fire. Though most of these batteries work well, there may be more cases of malfunction than previously believed. When e-cigarettes overheat and catch fire, they often cause serious and even debilitating injuries.
A recent 2019 study by university researchers found an estimated 2,035 e-cigarette explosion and burn injuries presented to U.S. hospital emergency departments between 2015 and 2017. The New England Journal of Medicine (NEJM) published a recent report on one such incident affecting a 17-year-old boy.
E-Cigarette Explodes and Breaks Boy's Jaw
According to the report, the boy arrived at the emergency department with pain and swelling in his jaw, extensive lacerations in his mouth, multiple disrupted teeth, and his jaw cracked and a chunk of the bone shattered. He also had a hole in his chin.
The symptoms resembled those often seen in car crashes or motorcycle accidents, but in this case, the boy allegedly suffered from an e-cigarette explosion. He had been smoking it (or "vaping") when the device exploded in his mouth. The nose and throat surgeon who operated on him, Jonathan Shirko, told The Washington Post that the damage looked like that caused by "a close-range gunshot wound."
His mother stated that she and her husband were completely unaware that e-cigarettes could cause this type of serious injury. She had supported her son's use of the device hoping it would help him quit smoking traditional cigarettes. It was only about a month after he had started using it that the explosion occurred.
His mother drove him immediately to the nearby hospital in Ely, Nevada, but the medical personnel there were not equipped to handle such severe injuries. They referred him to Primary Children's Hospital in Salt Lake City. The surgeons there were surprised at the extent of the damage.
The boy had to undergo two surgeries, which included placement of titanium plants in his jaw to stabilize the bone.
The NEJM published the details of the boy's case in the hopes of raising awareness of the dangers of using e-cigarettes.
Doctors Note an Increasing Number of Patients Treated for E-cigarette Injuries
The NEJM published a previous article on explosion injuries from e-cigarettes in October 2016. The authors, who were mostly medical doctors, noted that they had treated 15 patients between October 2015 and June 2016 for e-cigarette explosion injuries. Among the injuries were:
Flame burns
Chemical burns
Blast injuries
These were likely to occur to the face, hands, and thigh or groin. The blast injuries led to tooth loss, traumatic scarring, and extensive loss of soft tissue. Flame-burn injuries typically required extensive wound care and skin grafting.
"We suspect that with the growing use of ENDS [electronic nicotine-delivery systems]," the doctors wrote,
"many hospitals around the country will see an increase in injuries related to e-cigarette explosions."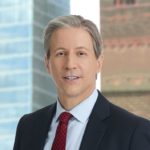 Exclusively focused on representing plaintiffs, especially in mass tort litigation, Eric Chaffin prides himself on providing unsurpassed professional legal services in pursuit of the specific goals of his clients and their families. Both his work and his cases have been featured in the national press, including on ABC's Good Morning America.