About a year ago, on February 14, 2019, New York Governor Cuomo signed the New York Child Victims Act into law. It extended the deadline for filing civil lawsuits against child sexual abusers and private or public institutions until a survivor's 55th birthday. Before that, a survivor had only until the age of 21 to file a civil case.
The law also extended the deadline for prosecuting criminal sexual abuse charges until the victim's 28th birthday, and perhaps most importantly, opened a new one-year "look-back window" that allowed adult survivors of child sexual abuse to revive old claims that were previously barred by the statute of limitations.
The law went into effect in August 2019, after which over 1,000 survivors filed sexual abuse lawsuits against the Boy Scouts of America (BSA), the Catholic Church, and other entities the plaintiffs allege covered up the abuse and protected the abusers.
Now, New York State Senator Brad Hoylman (D-Manhattan) wants to extend the one-year window to two. He recently introduced a new bill that would do just that, allowing more survivors to seek justice.
Victims Need More Time to Come Forward
Senator Hoylman introduced the measure on Friday, January 3, 2020. It would extend the one-year window another year, giving victims of past child sexual abuse until August 14, 2021, to file civil lawsuits. Without the extension, the window will end on August 14, 2020.
Hoylman stated he filed the bill to give victims more time to come forward. "New York shouldn't let its one-year look-back window expire," he stated. "Other states, including California and New Jersey, have instituted multi-year revival windows for civil lawsuits because it can take decades for adult survivors of child sexual abuse to come forward."
Adult Victims Also Deserve an Extended Window of Time to File Cases
Hoylman also introduced the Adult Survivors Act last fall, saying survivors of adult sex abuse also deserve their day in court. "For too long, justice has been out of reach for adult survivors of sexual crimes," he said in a statement. This proposal would give victims of adult abuse a temporary, one-year period to sue.
Survivors of abuse by movie mogul Jeffrey Epstein, for example, who were 18 or older at the time of the alleged abuse, would be among those eligible to file new claims should the Act be approved.
Currently, the time limits in New York for filing lawsuits over adult sexual assault vary, depending on the type of abuse and when it took place. Lawmakers previously extended the time limit for filing lawsuits for certain crimes like second-degree rape and second-degree criminal sexual act, giving victims 20 years from the time the assault took place.
Hoylman noted that New York has already made "historic strides" with the Child Victims Act, stating that now, "we must stand with survivors who have been failed in the past by our state's insufficient laws, pass the Adult Survivors Act, and give these individuals their day in court."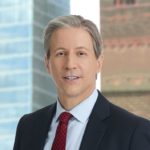 Exclusively focused on representing plaintiffs, especially in mass tort litigation, Eric Chaffin prides himself on providing unsurpassed professional legal services in pursuit of the specific goals of his clients and their families. Both his work and his cases have been featured in the national press, including on ABC's Good Morning America.