Calling for an Uber or Lyft driver is becoming ever more popular around the U.S. It is convenient and easy, and many city dwellers are happy to have an alternative to the standard taxi.
But, there may be a dark side to this booming industry however. In April 2019, Uber was sued for $10 million by a woman who claimed to have been sexually assaulted by her driver. In May 2019, police reported that a Lyft driver was accused of sexually assaulting a passenger at two separate stops on the same trip.
Meanwhile, both companies have taken steps to go public, but it is unclear how they will address this issue of sexual harassment and assault.
Over 100 Victims of Assault or Abuse by Uber Drivers
A CNN report released about a year ago indicated that 103 Uber drivers and 18 Lyft drivers had been accused of sexual assault or abuse over the four previous years. At least 31 drivers have been convicted for related crimes, ranging from forcible touching to rape.
Ride-sharing companies did not publicly release this data. CNN investigators discovered this data after reviewing police reports, court records, and court databases for 20 major U.S. cities. Uber has acknowledged the problem. Last year, Uber launched new safety features including an in-app 911 button. The company also committed to tougher driver screenings that involve annual background checks.
So far, however, these measures are not doing enough.
In early June 2019, the Business Insider reported that police in Baltimore, Maryland were investigating a claim that a 25-year-old passenger was raped by her Uber driver. In May 2019, the New York Times reported that an Uber driver in Pittsburgh had been charged with kidnapping and false imprisonment after he tried to lock two female passengers in his car.
In April 2019, a 34-year-old ride-share driver who had worked for both Uber and Lyft was charged with rape and was suspected of committing at least five sexual assaults while driving for the companies.
Unfortunately, it is not only the riders who are at risk.
Uber and Lyft Drivers Also at Risk for Sexual Harassment and Assault
Bloomberg reported a few months ago that a female Uber driver working in Maine frequently faced sexual harassment from male passengers. She said she had to fend off one who was trying to grab her and kiss her, and another who sat in the front seat and started talking about "sexual stuff" until she dropped him off at his residence.
Overall, she reported that out of the thousand or so rides she had given for both Uber and Lyft, over a hundred had led to inappropriate advances or uncomfortable encounters.
A private Facebook group for female ride-sharing drivers has grown to over 10,000 members since its inception in 2016. Drivers frequently share their experiences of harassment and assault.
Both ride-sharing companies have vowed to make safety for both drivers and passengers a top priority, but currently, drivers receive no formal sexual harassment training and are given little public data about how often people are sexually harassed or assaulted while using ridesharing platforms.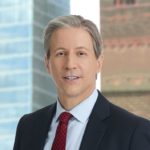 Exclusively focused on representing plaintiffs, especially in mass tort litigation, Eric Chaffin prides himself on providing unsurpassed professional legal services in pursuit of the specific goals of his clients and their families. Both his work and his cases have been featured in the national press, including on ABC's Good Morning America.