The U.S. Food and Drug Administration (FDA) recently warned parents and caregivers not to use infant head-shaping pillows to prevent or treat any medical condition. The pillows can create an unsafe sleep environment for infants and may contribute to the risk of suffocation and death.
FDA Warns that Infant Head-Shaping Pillows Can Be Dangerous
Infant head-shaping pillows are typically small pillows with an indent or hole in the center. They're designed to cradle the back of the infant's head while he lays face up, flat on his back. Sometimes the pillows have no indent or hole and are rectangular shaped.
Some manufacturers claim these pillows can improve an infant's head shape and symmetry, preventing or treating flat-head syndrome or other medical conditions like craniosynostosis, where the developing infant's skull bones join together too early. The FDA has not approved these pillows for any of these uses and has communicated its concerns to the companies that are making these claims.
Worse, the use of these pillows may increase the risk of infant suffocation. The FDA warns that they may lead to sudden unexpected infant death (SUID), sudden infant death syndrome (SIDS), and suffocation. They're not safe or effective for treating any condition. Further, the FDA states that in most cases, flat-head syndrome will "go away on its own as an infant grows, it is not painful and it does not cause any developmental concerns."
Parents and caregivers are advised to throw these pillows away—do not donate them or give them to someone else. If your infant has an unusual head shape, talk to your infant's healthcare provider about management options.
FDA Warns Parents to Avoid Infant Positioning Products
To promote a safe sleep environment for infants, the National Institutes of Health (NIH) and the American Academy of Pediatrics recommend infants sleep on their backs in a bare crib on a flat (not inclined) surface without pillows, toys, soft objects, or loose bedding.
The FDA cautions parents and caregivers against purchasing any baby product that claims to prevent or reduce the chance of SIDS. Common examples include infant sleep positioners, baby monitors, mattresses, crib tents, pillows, and crib bedding, including bumpers and blankets.
These products can harm a baby. An infant sleep positioner, for example, is intended to keep a baby in the desired position while sleeping, but it poses a serious suffocation risk and isn't necessary.
The FDA is aware of infant deaths from these products over the years, caused when infants roll from a side to stomach position or after being placed on their sides in the product. The infant can become trapped in the product or between the positioning product and the crib, play yard, sleep mat, or bassinet.
How to Keep Baby Safe While Sleeping
The best way to keep your baby safe while sleeping is to follow the ABCs of safe sleep:
Alone in their own sleeping space, with no other people in the crib or bassinet.
On their Backs on a firm sleep surface.
In a Crib or bassinet free of pillows, blankets, bumpers, sleep positioners, and other objects.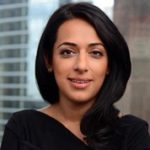 Exclusively focused on representing plaintiffs—especially in mass tort litigation—Roopal Luhana prides herself on providing unsurpassed professional legal services in pursuit of the specific goals of her clients and their families. While she handles complex cases nationwide on behalf of consumers, Ms. Luhana resides with her family in Brooklyn, New York.