More than 50 former University of Michigan students, including more than two dozen football players, have banded together to file a sexual abuse lawsuit against the university, claiming that a prominent team doctor sexually abused them during physical exams. They also allege that when legendary football coach Bo Schembechler was told about the abuse, he failed to take any meaningful action.
Students Claim Doctor Was a Sexual Predator
The lawsuit includes 23 football players who were on the team between 1968 and 1986. It also includes members of the baseball, gymnastics, basketball, crew, track and field, and cross country teams.
The doctor accused of the sexual abuse is Robert E. Anderson, who worked at the university from 1963 until 2003. He passed away in 2008. The team members claim that this doctor was a sexual predator, and was commonly referred to by student-athletes as "Dr. Drop Your Drawers Anderson."
According to the students, the doctor would sexually abuse them when they visited him for ailments such as sports injuries or headaches. The reports of his behavior are perverted and egregious. He was demoted in 1979 for sexually preying on students but was still given unfettered access to thousands of students and athletes throughout his long tenure.
One student claims the abuse was reported in 1982 to Schembechler, who advised the student to file a sexual abuse complaint against Anderson with athletic director Don Canham. Despite that complaint and others against Anderson dating back years, Canham failed to take action.
Former Michigan track and field coach Ron Warhurst is also named as a defendant in the lawsuit. He was a track and field coach, and one plaintiff claims that he reported Anderson's abuse to him, but he shrugged it off.
Since mid-February 2020, when allegations against Anderson first came to light, more than 100 complaints have been reported to the university. Many students have shared accounts of abuse in Anderson's exam room.
Michigan Athletics is reaching out to every living former student-athlete, urging them to speak with investigators if they were also abused by Anderson, or if they have information relevant to the case.
Elected University Official Joins Ranks with Those Accusing Anderson of Abuse
In March 2020, Ron Weiser, current chairman of the UM Board of Regents, added his name to the long list of those who were abused by Dr. Anderson. Weisler stated in an interview that while he was a student between 1963­-67, he experienced abuse at the hands of the doctor.
"We must encourage survivors to come forward and tell their story," he told The Detroit News, "and protect their privacy. Part of the story is that I am a survivor, and I experienced abuse by Dr. Anderson." As the university's highest-ranking elected official, Weisler will be involved in responding to the investigation's findings, as well as in any action the university may take to defend itself against lawsuits.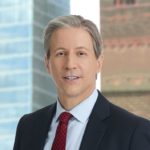 Exclusively focused on representing plaintiffs, especially in mass tort litigation, Eric Chaffin prides himself on providing unsurpassed professional legal services in pursuit of the specific goals of his clients and their families. Both his work and his cases have been featured in the national press, including on ABC's Good Morning America.