The Pembroke Pines Firefighters and Police Officers Pension Fund recently filed a new baby formula class action lawsuit against Abbott Laboratories and its top management. The plaintiffs claim that the defendants concealed information about the safety of its products while putting "profitability ahead of children's safety."
On February 17, 2022, Abbott recalled certain powdered infant formulas because of a potential link to infant illnesses and deaths caused by bacterial infections.
The plaintiffs claim that all persons or entities that purchased or otherwise acquired shares of Abbott common stock during the period from February 19, 2021, to June 8, 2022, were damaged because of a decline in Abbott stock value that occurred after reports that linked formula products to potential bacterial contamination.
FDA and CDC Investigate Infant Illnesses Related to Bacterial Contamination
The U.S. Food and Drug Administration (FDA) and the Centers for Disease Control (CDC) began investigating reports of infant illnesses potentially related to powdered infant formula in September 2021.
All four infants included in the investigation consumed formula produced at Abbott's Sturgis, Michigan facility before they got sick. Two of them died of their illnesses. The FDA investigated the facility and found evidence of Cronobacter contamination in certain areas of the plant. The administration reported that Abbott failed to ensure that all surfaces that contacted the formula were maintained to protect the formula from being contaminated.
A redacted copy of a whistleblower complaint sent to the FDA in October 2021 showed that potential contamination issues were known to Abbott's management far earlier. Abbott's own testing records showed that the company was aware of contamination in certain areas and some products, yet the company did not alert consumers.
As part of its investigation, the CDC conducted laboratory testing of infant patient samples and did not find the bacteria to be closely genetically related to the multiple strains of Cronobacter found in the environmental samples obtained from Abbott's Michigan facility. The CDC and the FDA have since closed the investigation.
Concerns remain, however, about Abbott's actions concerning the presence of the bacteria at the plant, and its future ability to keep its products safe.
Stock Holders Experienced Significant Financial Damages
The plaintiffs claim that Abbott and its management personnel misrepresented the safety and salability of powdered infant formula "amid the multiple violations of federal and state health and safety regulations at the company's Sturgis facility."
The company engaged in a scheme, the plaintiffs add, to "maximize revenues and inflate the company's stock price while disregarding and then concealing lapses in safety protocols that ultimately were linked to serious infant illnesses and even deaths."
As a result of the defendant's wrongful acts and omissions, which led to a significant decline in the market value of the company's common stock, the plaintiffs and other members of the class say they suffered significant financial damages.
Meanwhile, Abbott faces many other lawsuits filed by parents who claim they purchased the recalled powdered infant formula, believing it was safe when it may not have been.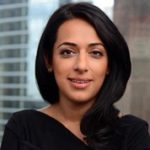 Exclusively focused on representing plaintiffs—especially in mass tort litigation—Roopal Luhana prides herself on providing unsurpassed professional legal services in pursuit of the specific goals of her clients and their families. While she handles complex cases nationwide on behalf of consumers, Ms. Luhana resides with her family in Brooklyn, New York.