Back in 2019, witness testimony in a Boy Scouts of America (BSA) trial revealed that more than 12,000 victims had been sexually abused while in the organization. The witness had been hired by the Boy Scouts to go through its "red flag" files concerning perpetrators and victims of abuse, and thus was privy to the results of that investigation.
These files were later called the "perversion files" because they revealed years of child sexual abuse within the BSA. As word got out about the abuse that had taken place, the organization suffered from a severe backlash in the public. Citing declining membership and mounting lawsuits, the BSA filed for bankruptcy in February 2020.
As part of the bankruptcy proceedings, victims of abuse within the BSA were given until November 16, 2020, to file a claim in hopes of receiving compensation. Some victims may wonder: Is it worth it to do so?
Survivors Must File a Proof of Claim Form
To file a claim against the BSA, survivors must submit the proof of claim form. The form will require information such as the following:
Name, address, and other common identifying information.
Background information, including your educational and employment history.
BSA information, including your Boy Scout troop and any information about the location of the troop at the time of your membership.
Nature of the sexual abuse. You will be asked to share the abuser's position, title, and relationship to you in scouting, as well as details about the sexual abuse.
Impact of the sexual abuse. This may include psychological and emotional injuries, post-traumatic stress reactions, and other effects, such as substance abuse.
The information on the form will be kept confidential, to be shared only with the bankruptcy court, court-appointed officials, and representatives of the parties of the Boy Scouts bankruptcy proceeding.
Filing a Claim May Help Victims Gain a Sense of Closure
Having to write down the details concerning the abuse might be understandably upsetting. Some victims may wonder if it's worth it to fill out the form and go through the process of pursuing a claim.
It may help to imagine doing so as taking your power back. Whereas any victim was powerless as a child against the actions of an abuser, it is now possible to hold that abuser and/or the organization accountable for the harm that was done.
By taking legal action, victims not only seek justice for themselves but stand up for other victims who may have been similarly harmed. It doesn't matter how long ago the abuse happened—survivors can still file a claim. It doesn't matter if it was a troop leader, a volunteer, or even another scout who committed the abuse—victims can still file a claim.
Those who aren't sure how to move forward can check with a Boy Scouts abuse lawyer for help. He or she can provide guidance through the process and assist in gathering all the information needed for the claim.
The bankruptcy court deadline for victims to file is November 16, 2020. After that point, survivors may no longer be able to file a claim against the national organization because of bankruptcy protections. Lawsuits against local councils may still be possible, but it's unclear their potential to result in compensation for the victim at this point.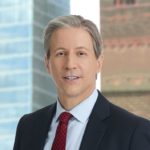 Exclusively focused on representing plaintiffs, especially in mass tort litigation, Eric Chaffin prides himself on providing unsurpassed professional legal services in pursuit of the specific goals of his clients and their families. Both his work and his cases have been featured in the national press, including on ABC's Good Morning America.