Back in May 2023, an Arkansas woman filed a personal injury lawsuit against Uber Technologies, Inc., in the U.S. District Court for the Northern District of California. She claimed that she was assaulted, battered, harassed, and/or otherwise attacked by an Uber driver she had been paired with through the Uber app.
This case joined others filed by people with similar claims against the ride-sharing company. On July 14, 2023, a group of plaintiffs joined together to file a motion with the U.S. Judicial Panel on Multidistrict Litigation (JPML) to request that all such cases against Uber be consolidated in one court for more efficient pre-trial proceedings.
Plaintiff Claims She Was Assaulted by Uber Driver in 2018
At the time the plaintiffs filed the motion, there were at least 22 Uber actions pending in 11 different judicial districts in the U.S. All allege similar wrongful conduct by the defendants Uber Technologies, Inc., and its subsidiary, Rasier, LLC, that resulted in similar injuries.
The Arkansas woman says that she was attacked on February 15, 2018. Her sister requested the Uber for her using the Uber App. The Uber driver then allegedly sexually assaulted and battered the plaintiff. In trying to escape, she got into a physical struggle during which the driver gave her a black eye. She no longer feels safe using Uber for transportation.
She blames not only the driver, but Uber for failing to take reasonable steps to keep their customers safe: "By failing to take reasonable steps to confront the problem of multiple rapes and sexual assaults of Uber passengers by Uber drivers," her complaint reads, "Uber has acted in conscious disregard of the safety of its passengers, including plaintiff, has breached its duty of reasonable care, and has breached the implied and express covenants arising from its contact with its passengers."
She goes on to point out how Uber advertised its services as "safe" for women, in particular, referring to an Uber website where the company details its efforts to keep its female customers safe. "Uber is committed to help stop incidents before they happen," the website reads, "by partnering with and learning from women's safety groups, building tools and policies, promoting awareness, and empowering our community of users."
Uber Releases Reports Showing Sexual Assaults Occurring During Uber Trips
In 2014, Uber started charging Uber passengers an extra one-dollar fee for each trip. The company called this a "safe rides fee" and told the public it was to help cover efforts to ensure the safety of customers, including driver background checks and the development of safety features in the app.
The plaintiff says this money was never used to increase safety, but rather, to pad the company's bottom line. She adds that the company's background checks were limited to a "fast and shallow background check process" that did not include fingerprinting. Meanwhile, Uber declined to install video cameras in cars or to allow passengers to request a female driver. Nor did they train drivers on issues of sexual assault and harassment.
In 2019, Uber released a report revealing that nearly 6,000 sexual assaults occurred during Uber trips in 2017 and 2018. The company released another report in 2022 that revealed nearly 4,000 sexual assaults during Uber trips in 2019 and 2020.
In their motion to consolidate, the plaintiffs request that the panel transfer the actions to the Northern District of California for coordinated or consolidated pretrial proceedings.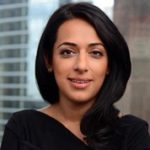 Exclusively focused on representing plaintiffs—especially in mass tort litigation—Roopal Luhana prides herself on providing unsurpassed professional legal services in pursuit of the specific goals of her clients and their families. While she handles complex cases nationwide on behalf of consumers, Ms. Luhana resides with her family in Brooklyn, New York.