A group of plaintiffs recently filed a motion with the U.S. Judicial Panel on Multidistrict Litigation (JPML) to consolidate all federally filed Tylenol autism/ADHD lawsuits into one court for pre-trial proceedings.
This, after nearly 20 parents filed claims against makers of Tylenol and other brands of the acetaminophen pain reliever. The plaintiffs say the companies failed to provide appropriate warnings about the dangers of the drug when taken during pregnancy.
Prenatal Exposure to Acetaminophen May Increase Risk of ASD/ADHD
Doctors and parents have long believed that acetaminophen was safe for pregnant women. But recent studies have cast doubt on that belief.
In 2021, for instance, scientists studied the potential association between prenatal exposure to acetaminophen and the risk of the unborn child developing autism spectrum disorder (ASD) or attention-deficit/hyperactivity disorder (ADHD).
For the study, the researchers examined data from over 73,000 mother-child pairs. They examined prenatal and postnatal exposure to acetaminophen. They also assessed symptoms of ASD and ADHD when the children were between 4-12 years of age.
The results showed that children prenatally exposed to acetaminophen were 19 percent and 21 percent more likely to have borderline or clinical ASD and ADHD symptoms, respectively, compared to non-exposed children. The associations were slightly stronger among boys, though both boys and girls were at risk. Postnatal exposure did not cause the same risk.
"These results…" the scientists wrote, "support providing clear information to pregnant women and their partners about potential long-term risks of acetaminophen use."
Risk Appears to Correlate with Dosage and Length of Exposure
This isn't the only study showing a connection between prenatal exposure to acetaminophen and the risk of ASD and ADHD.
In 2019, researchers found that, compared to the lowest third, the middle third of exposure was associated with about 2.26 times the risk for ADHD.  The highest third of exposure was associated with 2.86 times the risk. Similarly, ASD risk was higher for those in the middle third (2.14 times) and the highest third (3.62 times).
"People in general believe Tylenol is benign," said Xiaobin Wang, co-author. "Our study further supports the concerns raised by previous studies—that there is a link between Tylenol use during pregnancy and increased risk for autism or ADHD."
So far, the level of exposure seems to correlate with the level of risk—the higher the dose and the more frequently the pregnant woman takes the drug, the higher the risk of ASD or ADHD for the unborn child.
Will Tylenol Autism-ADHD Lawsuits Be Consolidated?
These recent studies have prompted a growing number of plaintiffs to file Tylenol and acetaminophen autism/ADHD lawsuits against Johnson & Johnson, Walgreens, CVS, Costco, Walmart, and other makers of the drug.
On June 10, 2022, a group of plaintiffs filed a motion to consolidate all of these lawsuits into one court to avoid duplicative discovery and to make pre-trial proceedings more efficient. It is expected that the number of these lawsuits will increase over the coming months, making consolidation a potentially prudent way to save judicial resources.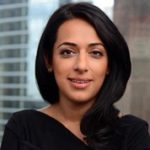 Exclusively focused on representing plaintiffs—especially in mass tort litigation—Roopal Luhana prides herself on providing unsurpassed professional legal services in pursuit of the specific goals of her clients and their families. While she handles complex cases nationwide on behalf of consumers, Ms. Luhana resides with her family in Brooklyn, New York.