In 2009, Florida resident Gary Townsend filed a nursing home lawsuit against Auburndale Oaks Healthcare Center in Auburndale, Florida. According to the Daily Mail, Townsend's mother, Arlene, lived at the center from 2004 until her death in 2007. She was 69 years old.
In the court documents, Townsend claimed his mother was the victim of negligence during her stay at Auburndale Oaks, and sought compensatory and punitive damages. He named Trans Healthcare Inc. as the defendant.
Jury Determines Damages
Allegedly because of poor supervision, Arlene fell a total of 17 times while living at the nursing home. The last time, she suffered a hip fracture, and was allegedly left in bed for days before being taken to the hospital for treatment.
The lawsuit charged Trans Healthcare with being negligent in Arlene's death, and with operating without adequate staffing or supplies. The company argued that they ran the nursing home only until September 2004, and stopped participating in the lawsuit, resulting in a default judgment against them.
In July 2013, a Polk County jury was tasked with determining the damages owed. They came back with a verdict of $1.1 billion in damages—more than $1 billion in punitive damages and $110 million in compensation for Arlene's son, Gary. This was the fourth lawsuit brought against Trans Healthcare, Inc.
Earlier Lawsuit Against Auburndale Oaks
Back in 2010, another Polk County, Florida jury awarded plaintiffs $114 million in a similar nursing home lawsuit against Auburndale Oaks. Juanita Jackson's family filed the lawsuit in 2004, claiming her death was caused by the same nursing home's neglect and abuse. Specifically, they blamed the facility for Juanita's pressure sores, overmedication, malnourishment, and dehydration.
As in the former case, Trans Healthcare was listed as the former manager of this nursing home. Juanita was 76 years old when she was placed in the home for rehabilitation. The staff allegedly knew that she was at risk for falls, but failed to put in adequate preventative measures. She fell within two weeks of being admitted, suffering a head trauma and a fracture to her upper arm.
The family moved Juanita out of the home in May 2003, but they claim she had become malnourished and dehydrated at that time, and suffered from bedsores. She died July 6, 2003.
The jury heard testimony from former caregivers, a certified nurse's assistant, and a nurse, who all testified that the home maintained terrible conditions. On July 20, 2010, the jury awarded the $114 million to Plaintiffs.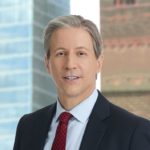 Exclusively focused on representing plaintiffs, especially in mass tort litigation, Eric Chaffin prides himself on providing unsurpassed professional legal services in pursuit of the specific goals of his clients and their families. Both his work and his cases have been featured in the national press, including on ABC's Good Morning America.