A New York woman recently filed a new pressure cooker lawsuit in the U.S. District Court for the Eastern District of New York. She claims that while using the Fagor EZ Lock Pressure Cooker, she suffered from serious injuries. She blames manufacturer Fagor America, Inc. for failing to warn users about the risks.
Plaintiff Seriously Burned When Pressure Cooker Explodes
According to her complaint, the plaintiff was using the Fagor pressure cooker on February 23, 2018, when she suffered from serious and substantial burn injuries. She claims that she was able to rotate and open the lid on the cooker while it was still under pressure, which she shouldn't have been able to do according to the manufacturer's advertising materials. The cooker's supposed "safety" features are supposed to prevent this sort of incident from happening.
The fact that the lid was able to be opened while the cooker was still under pressure caused the scalding hot contents to be forcefully ejected from the cooker onto the plaintiff. She has suffered serious bodily injuries, lost wages, physical pain, mental anguish, and diminished enjoyment of life.
Plaintiff Claims Pressure Cooker was Defectively Designed
The manufacturer has touted the safety of its pressure cookers, stating they are equipped with features such as a safety valve and safety window. The plaintiff states that she purchased the cooker with the expectation that it was properly designed and manufactured and safe for its intended use.
Instead, it was defectively and negligently designed and failed to properly function. Instead of preventing the lid from being opened while the cooker was still under pressure, it allowed the plaintiff to open it, resulting in her injuries. She states in her complaint that the manufacturer's representations about safety "are not just misleading, they are flatly wrong, and put innocent consumers like Plaintiff directly in harm's way."
She adds that there are safer alternative designs that could have prevented the pressure cooker's lid from being opened while pressurized. She seeks compensatory and punitive damages.
Common Defects in Pressure Cookers
Consumer safety website ConsumerWatch.com notes some common defects in pressure cookers, including:
Inadequate cooking pot lid seals that allow spilling and expulsion of cooker contents, particularly after the buildup of steam and intense heat.
Faulty cooker gaskets allow the premature opening of the pot during high pressure, which may cause steam and contact burns.
Exploding pressure cookers resulting from an inadequate venting of steam.
They add that pressure cookers heat quickly and produce intense pressure and steam, resulting in "a high risk of steam burns, pot contact burns, splashed or spilled hot liquids and cooker explosion." In addition to the inherent risks involved when operating the cookers, if they have defects such as those listed above, they can become even more dangerous.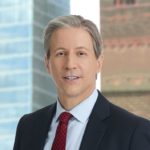 Exclusively focused on representing plaintiffs, especially in mass tort litigation, Eric Chaffin prides himself on providing unsurpassed professional legal services in pursuit of the specific goals of his clients and their families. Both his work and his cases have been featured in the national press, including on ABC's Good Morning America.