Back in 2019, New York legislators passed the Child Victims Act. It gave victims of child sexual abuse a one-year window to file civil lawsuits seeking compensation for the abuse they suffered, regardless of when the abuse took place. The deadline was later extended by a year because of the COVID-19 pandemic. Ultimately, that law paved the way for more than 10,000 lawsuits in New York.
Now, the New York State Assembly has passed a similar law for adults. Called the Adult Survivors Act, it was signed into law on May 23rd, 2022.
New Law Gives Adult Abuse Survivors A Way to Pursue Justice
The new law will give adult survivors of sexual abuse a one-year window to file a sex abuse lawsuit in New York, regardless of how long ago the events occurred.
In 2019, the state extended the statute of limitations to 20 years for adults filing civil lawsuits for a select number of sex crimes, including rape. That legislation, however, affected only new cases. It was not retroactive.
The new law—which will go into effect six months from the date of signing—sets those statutes aside for one year. Victims of sexual assault that occurred when they were over the age of 18 will be able to sue their abusers or the organizations they were involved with regardless of when the abuse occurred.
"I am proud to sign this legislation," Governor Kathy Hochul said, "which is part of our collective responsibility to protect one another and create an environment that makes survivors feel safe."
Because of the stigma attached to sexual assault, many survivors do not report the incidences at the time they occur, or in the years immediately following. By the time they recover enough to want to hold their accusers accountable, it is often too late. The new law takes into account the fact that many survivors need years to come to terms with the trauma of a sexual assault and to feel ready to seek justice against an abuser.
Survivors Can Start Preparing Now for Future Sexual Abuse Claims
The one-year window is scheduled to open up on November 24, 2022. Victims, however, can start preparing for their claims now.
Those who suffered from physical, psychological, or other injuries as a result of sexual offenses may be eligible to seek compensation for those injuries. Survivors may bring claims against their abusers, but potentially also against that person's employer if there is evidence of negligence.
Often abusers belong to organizations that were responsible for supervising their behavior or conducting appropriate background checks. When these organizations, institutions, or companies failed to live up to their responsibilities, they may also be found negligent in cases of abuse or assault.
Survivors can begin now to gather evidence for a future claim. Medical records, witness statements, video footage, photographs, expert testimony, and other relevant records and documents may all help to support a victim's case.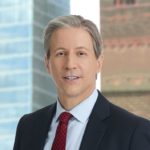 Exclusively focused on representing plaintiffs, especially in mass tort litigation, Eric Chaffin prides himself on providing unsurpassed professional legal services in pursuit of the specific goals of his clients and their families. Both his work and his cases have been featured in the national press, including on ABC's Good Morning America.