A group of parents recently joined together to file a baby food heavy metals contamination lawsuit in the U.S. District Court for the District of Nevada, Los Vegas. They name as defendants baby food manufacturers Beech-Nut Nutrition Company, Inc.; Gerber Baby Products Company; Plum PBC d.b.a. Plum Organics; Sprout Foods, Inc.; and Walmart, Inc.
The plaintiffs claim that these companies knowingly sold baby food products that contained dangerous levels of toxic metals, including mercury, lead, and arsenic—all of which are well-known neurotoxins. Each of the parents has a child with autism spectrum disorder (ASD).
Investigations Find Toxic Heavy Metals in Baby Food Products
Back in 2018, consumer advocate publication Consumer Reports revealed that its researchers had analyzed 50 nationally distributed packaged foods made for babies and toddlers. They found that every one had measurable levels of at least one of these heavy metals: lead, cadmium, mercury, and inorganic arsenic.
Then in 2019, public health organization "Healthy Babies Bright Futures (HBBF)" released the results of an investigation into early baby foods. The results showed that toxic heavy metals were present in 95 percent of the products tested. One in four of the foods contained all three of the following dangerous metals:
The U.S. Congress tasked a subcommittee to investigate. After reviewing documents from the companies, in February 2021, the committee confirmed the prior reports, finding toxic heavy metals in baby foods. Some of the manufacturers' spreadsheets showed that some of the baby foods contained hundreds of parts per billion of dangerous metals.
The plaintiffs all reside in Nevada and say their young children consumed the defendants' baby food products.
Exposure to Toxic Heavy Metals Linked to Autism
Young children are particularly at risk from toxic heavy metals because they consume more food in relation to their body weight and absorb metals more readily than adults. They also lack the mechanisms needed to metabolize and eliminate these metals, having weaker detoxifying mechanisms than adults.
Several studies have linked exposure to heavy metals with an increased risk of autism and other neurodevelopmental disorders in children. The National Institute of Environmental Health Sciences notes that prenatal and early exposure to heavy metals may be linked with autism spectrum disorder, and cite a 2017 study in which researchers found that metal toxicant uptake (lead, specifically) could increase the risk of autism and its severity.
An earlier study noted that even low blood lead concentrations at 7-8 years of age were associated with more autistic behaviors at 11-12 years of age.
The plaintiffs also reference four large meta-analyses, conducted on four different continents, that observed a consistent association between arsenic, mercury, lead, and cadmium and ADHD in children, with even low levels raising the risk.
Defendants Could Have Made Their Products Safer
Based on independent testing and the defendants' own internal evaluations of their baby foods, the companies sold products exposing babies and children to unsafe levels of toxic metals.
The plaintiffs add that the companies could have manufactured foods that didn't pose such a dangerous risk to children by "using alternative ingredients, not adding certain pre-mix minerals and vitamins high in toxic heavy metals, or sampling their ingredients from other sources…"
At the very least, the plaintiffs state, defendants "were under a duty to warn unsuspecting parents of the presence of toxic heavy metals in their baby foods."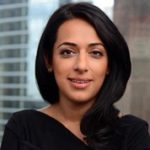 Exclusively focused on representing plaintiffs—especially in mass tort litigation—Roopal Luhana prides herself on providing unsurpassed professional legal services in pursuit of the specific goals of her clients and their families. While she handles complex cases nationwide on behalf of consumers, Ms. Luhana resides with her family in Brooklyn, New York.