About two years ago, the House Oversight and Reform Subcommittee on Economic and Consumer Policy released a report indicating "dangerous levels of toxic heavy metals" in certain baby foods.
Later, on September 29, 2021, they released an update on that report, revealing new evidence that confirmed its previous findings, namely that baby foods can contain unsafe levels of these toxins and that current testing practices used by the baby food industry are flawed.
Now, in response to these and other investigations and research, the U.S. Food and Drug Administration (FDA) has announced draft guidance for industry action levels for lead in processed foods intended for babies and children under two years of age.
This guidance comes as many parents are pursuing baby food lawsuits against well-known manufacturers for failing to screen their products for harmful toxins.
FDA Proposes New Action Levels for Lead
The purpose of the newly released proposed action levels on lead is to give manufacturers a benchmark by which to measure the quality of their products. Should these levels be approved, they will set the level at which the FDA may consider a food as adulterated.
Lead is toxic to all humans, but is especially harmful to young children and pregnant mothers. Even low lead exposure can harm a child's health and development, particularly the brain and nervous system. Neurological effects of early lead exposure include learning disabilities, behavior difficulties, and lowered IQ. Lead exposures may also be associated with immunological, cardiovascular, renal, and reproductive and/or developmental effects.
Previous studies have found varied levels of lead in baby and young-child foods depending on the food category. Whereas there were low levels in fruits, mixtures (including any combination of fruits, vegetables, grains, and meats), yogurts, custards/puddings, and single-ingredient meat foods, dry infant cereals—particularly rice cereals—frequently tested at unsafe levels.
Vegetables tested were generally safe as well, though root vegetables were sometimes higher. (Root veggies can absorb lead more readily from the soil than other crops.
Based on these and other investigations, the FDA is proposing the following lead limits:
10 parts per billion (ppb) for fruits, vegetables (excluding single-ingredient root vegetables), mixtures, yogurts, custards/puddings, and single-ingredient meats
20 ppb for root vegetables (single ingredient)
20 ppb for dry infant cereals
FDA Working to Reduce Exposure to Toxic Metals
The FDA's latest action is part of its Closer to Zero plan, which seeks to "reduce dietary exposure to contaminants to as low as possible, while maintaining access to nutritious foods." The agency has prioritized baby foods because "their smaller body sizes and metabolism make them more vulnerable to the harmful effects of these contaminants."
So far, the FDA has focused its efforts on:
Developing improved testing methods to measure low levels of contaminants in food.
Conducting surveys on foods commonly eaten by infants and young children to understand variability in concentrations of arsenic, lead, cadmium, and mercury in these foods.
Working with federal partners to identify strategies to reduce contaminants.
Evaluating consumption patterns for different populations.
Measuring dietary exposure to these contaminants.
Increasing targeted compliance and enforcement activities.
Encouraging the adoption of agricultural and processing best practices to lower levels of environmental contaminants.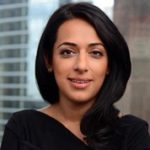 Exclusively focused on representing plaintiffs—especially in mass tort litigation—Roopal Luhana prides herself on providing unsurpassed professional legal services in pursuit of the specific goals of her clients and their families. While she handles complex cases nationwide on behalf of consumers, Ms. Luhana resides with her family in Brooklyn, New York.