The U.S. Food and Drug Administration (FDA) recently concluded an internal review of its actions related to the U.S. infant formula shortage.
According to a press release, the review allowed investigators to identify five major areas where the FDA could improve. One key finding was that there was "no single action" to explain the events that occurred. Rather, several vulnerabilities need to be addressed.
Steps Leading to Nationwide Infant Shortage
The infant formula shortage in the U.S. began with supply chain issues caused by the COVID-19 pandemic. Evidence of a shortage was visible on store shelves as early as fall 2021.
But then in February 2022, Abbott Nutrition, one of the largest suppliers, recalled several major brands of its formula for potential contamination concerns. Cases of babies suffering from bacterial contamination after ingesting infant formula were traced back to products made at Abbott's Sturgis, Michigan plant.
When the FDA investigated the plant, they found evidence of Cronobacter sakazakii—the bacteria at issue—in non-production areas. Abbott shut down its Sturgis plant in cooperation with the FDA to address contamination issues and put new systems in place to reduce the risk of formula contamination.
This significantly impacted the infant formula shortage, making it much worse. In May 2022, more than 40 percent of the country's baby formula supplies were out of stock. After Abbott restarted production in June, it had to close the plant again because of severe storms and flooding. The amount of baby formula on store shelves fell to a low point.
Eventually, the FDA took steps to address the shortage, including working with other formula manufacturers in the U.S. as well as overseas to step up production. Abbott reopened and resumed production on July 1, 2022.
Investigators Point to Five Areas that Need Improvement
Critics pointed fingers at the FDA for failing to act on the infant shortage much earlier. To address these concerns, FDA Commissioner Robert M. Califf, M.D., requested an internal review of the agency's actions.
According to the resulting report, there are five areas of need the FDA must address:
The need for modern information technology that allows for the access and exchange of data in real-time to all the people involved in the response.
More sufficient staffing, training, equipment, and regulatory authorities to fulfill the FDA's mission.
Updated emergency response systems capable of handling multiple public health emergencies occurring simultaneously.
Increased scientific understanding about Cronobacter and how to manage it better in manufacturing.
Assessment of the infant formula industry, its preventive controls, food safety culture, and preparedness to respond to events.
The investigators added that the FDA will require "considerable resources" to address these issues.
"As public health servants," the press release reads, "our commitment to protecting the nation's food supply should be never-ending. It requires continued testing and reassessment to fine-tune our approaches to meet new public health threats, evolving scientific developments, and a changing marketplace."
Abbott currently faces a growing number of lawsuits related to the contamination issue prompting the February 2022 powdered infant formula recall.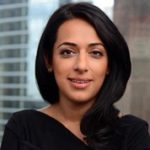 Exclusively focused on representing plaintiffs—especially in mass tort litigation—Roopal Luhana prides herself on providing unsurpassed professional legal services in pursuit of the specific goals of her clients and their families. While she handles complex cases nationwide on behalf of consumers, Ms. Luhana resides with her family in Brooklyn, New York.