According to national organization Feeding America, one out of eight people in New York struggle with hunger each year. About 750,000 children are in that group. Many families have struggled to keep up with the rising cost of living, and the City Harvest organization estimates that 40 percent of New York City households lack the income needed to cover basic necessities like food.
Back in 1998, a small group of people got together to create a traditional food pantry in Brooklyn, New York. They started out operating in a church basement. Today, the Bed-Stuy Campaign Against Hunger (BSCAH) is the largest food pantry in Brooklyn, providing "the basics of a well-balanced diet to more than 30,000 low-income individuals each month," according to their website. Last year alone, they distributed food to provide about three million meals to New Yorkers.
"In addition to the food pantry," says Chaffin Luhana Associate Kendra Goldhirsch,
"the BSCAH has a mobile food pantry servicing the outer sections of Brooklyn and Queens. They also operate two farms and gardens, which provide healthy food and produce to many families in need."
But the charity organization doesn't stop there. They also provide free health screenings, including dental and vision checkups and HIV testing, and enrollment for publicly supported health insurance programs.
"I am nominating this charity," Goldhirsch said, "because it helps connect local Brooklyn residents with much needed healthy living programs, financial services, and educational programs."
At Goldhirsch's request, the Chaffin Luhana Foundation is donating $250 to support the work that the BSCAH is doing. If you'd like to contribute as well, you can make a donation via the information listed below:
The Bed-Stuy Campaign Against Hunger
2010 Fulton Street
Brooklyn, New York 11233
Contact: Tamara Dawson
718-773-3551
Web: http://bedstuyagainsthunger.org/
To Donate: http://bedstuyagainsthunger.org/support-us/donate/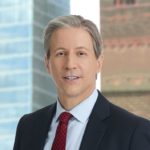 Exclusively focused on representing plaintiffs, especially in mass tort litigation, Eric Chaffin prides himself on providing unsurpassed professional legal services in pursuit of the specific goals of his clients and their families. Both his work and his cases have been featured in the national press, including on ABC's Good Morning America.