The good news is that the rate of deaths from cancer continues to decline. The American Cancer Society (ACS) reported in January 2018 that the death rate from cancer in the United States has declined steadily over the past two decades, falling 26 percent from 1991 to 2015. Unfortunately, far too many people are still lost to the disease, including an estimated over 609,000 in 2018.
The ACS's signature fundraiser, Relay for Life, is staffed and coordinated by volunteers in thousands of communities and seven countries. Team members take turns walking around a track or designated path for 6-24 hours to signify the idea that cancer never sleeps. During the event, each team has a campsite at which they collect donations to support cancer research.
"In August 2018, my family lost a beautiful soul to cancer," says Chaffin Luhana Paralegal Chelsea Aichinger. "Catherine Filshie Straub was a force to be reckoned with only to be taken from this earth too soon. Every year her children and family raise money through the American Cancer Society's Relay for Life in order to help fund and conduct research."
The ACS states that they're dedicated to "eliminating cancer as a major health problem by preventing cancer, saving lives, diminishing suffering from cancer, through research, education, advocacy, and service."
Aichinger adds, "Currently, among other things, they are working globally in low- and middle-income countries to make high-quality cancer treatment more accessible as well as working with hospitals and patient hostels to develop patient support services."
At Aichinger's request, the Chaffin Luhana Foundation is donating $250 to the ACS. If you'd like to help, you can make a donation via the information listed below.
The American Cancer Society
P.O. Box 22478
Oklahoma City, OK 73123
To Donate: https://www.cancer.org/involved/donate.html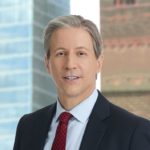 Exclusively focused on representing plaintiffs, especially in mass tort litigation, Eric Chaffin prides himself on providing unsurpassed professional legal services in pursuit of the specific goals of his clients and their families. Both his work and his cases have been featured in the national press, including on ABC's Good Morning America.