Back in 1970, a handful of attorneys banded together to protect America's land, water, and air from pollution and other harms. They called themselves the Natural Resources Defense Council (NRDC). Today the organization consists of nearly 500 attorneys, scientists, and other experts, along with 1.4 million members and online activists fighting to keep the natural environment as healthy as possible.
Science forms the foundation of the NRDC's work to protect the environment, while a team of litigating attorneys target opportunities to protect the nation's air, land, water, and wildlife. The council also advocates for lasting environmental change, working to persuade decision-makers to adopt innovative solutions.
Chaffin Luhana Associate Katherine Mayo this year nominated the Natural Resources Defense Council for a $250 donation from the Chaffin Luhana Foundation.
"The donation would help support NRDC's exemplary work in the promotion of laws and policies that protect the right of every person to clean air, water, and land and safeguard the natural systems on which all our lives depend," she said.
As an example of their work, the NRDC is working to reduce the nation's dependence on fossil fuels by expanding clean energy. They note on their website that speeding up our transition to clean, renewable energy is "one of the best ways to curb the dangerous carbon pollution that causes climate change."
The Chaffin Luhana Foundation is pleased so support the work that the NRDC is doing. If you'd like to help, you can make a donation via the information listed below.
Natural Resources Defense Council
40 W. 20th St.
New York, NY 10011
212-727-4429
To Donate: https://act.nrdc.org/donate/one-time-gift/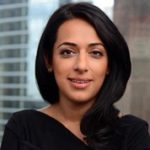 Exclusively focused on representing plaintiffs—especially in mass tort litigation—Roopal Luhana prides herself on providing unsurpassed professional legal services in pursuit of the specific goals of her clients and their families. While she handles complex cases nationwide on behalf of consumers, Ms. Luhana resides with her family in Brooklyn, New York.