Each year, about 2,640 babies are born with a cleft palate and 4,440 babies are born with a cleft lip (with or without a cleft palate), according to the Centers for Disease Control and Prevention (CDC). Clefts that occur with no other birth defects are one of the most common types of birth defects in the country. Fortunately, surgery can usually correct these defects so that children can grow up to enjoy normal lives.
Not all children have access to safe surgery, however, and it's for that reason that non-profit organization Operation Smile continues to work on children's behalf around the world. Their global network of medical professionals and supporters help make a difference in the lives of children every day.
"Not every country or community around the world is the same," the organization states on their website. "That's why we work with local medical professionals, governments, hospitals and other NGOs to create various models of surgical care. Together, we determine which solutions work best in order to reach as many children as possible wherever we work."
Steven Cohn, Of Counsel at Chaffin Luhana, requested the Chaffin Luhana Foundation contribute $250 this year to Operation Smile. "Why Operation Smile?" he said.
"For several years I have played in a soccer league where the team that wins the league has a charitable donation made on their behalf to the charity of their choice. My team plays on behalf of Operation Smile.  Unfortunately, I was recently injured and consequently can no longer help my team win and donate to Operation Smile. Thus, I'm grateful for this donation from the Chaffin Luhana Foundation."
If you'd like to contribute as well, you can make a donation via the information listed below:
Operation Smile
3641 Faculty Boulevard
Virginia Beach, VA 23453
888-OP-SMILE
Web: https://www.operationsmile.org/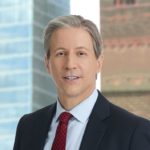 Exclusively focused on representing plaintiffs, especially in mass tort litigation, Eric Chaffin prides himself on providing unsurpassed professional legal services in pursuit of the specific goals of his clients and their families. Both his work and his cases have been featured in the national press, including on ABC's Good Morning America.