In February 2019, New York Gov. Andrew Cuomo signed the Child Victims Act (CVA) into law. It amended the state's previous laws to allow the following:
Victims of child sexual abuse to file civil lawsuits against perpetrators or related organizations at any time up to the age of 55—an increase from the previous age limit of 23
Victims to bring felony charges against child sexual abusers until 28 years of age, up from 23
The new law also provided a one-year "lookback" window, allowing victims to file suits in instances in which the statute of limitations had passed.
Now, in the face of the COVID-19 pandemic, Cuomo has announced that the state will extend that one-year window. It was originally set to close on Aug. 14, 2020, but because the virus has resulted in the reduction of court services, that time will now be extended an additional five months until Jan. 14, 2021.
Lawmakers Support Extending the Child Victims Act
Nonessential court filings were frozen beginning March 22, 2020, because New York was so hard hit with COVID-19. The court system suspended most civil actions at that time, preventing survivors from filing their lawsuits or getting their complaints heard.
Sen. Brad Hoylman (D-Manhattan), who sponsored the CVA originally, along with other lawmakers, introduced the measure to extend the lookback window in January 2020. Hoylman said that victims should have more time to bring their cases forward, and noted that other states, including New Jersey and California, had created multi-year revival windows for these lawsuits.
"Coming forward as a survivor of child sexual abuse takes courage, focus, and lots of time," Hoylman noted. "As the unemployment rate spikes above 14 percent, it's unreasonable to expect survivors of child sexual abuse to do the emotional and legal work necessary to file CVA lawsuits while simultaneously fighting to pay rent and put food on the table."
Survivors Call for CVA Extension
So far, about 1,300 cases have already been filed in the state, with about 600 filed in New York City. Dozens of survivors and advocates signed a letter in March calling on the governor to extend the look-back window.
"We write in strong support of extending the Child Victims Act lookback window another year," the authors wrote, "allowing more time-barred survivors of sexual violence the chance to pursue justice in court."
When this extension was first introduced, it was unclear whether lawmakers would approve it, but in March, the legislature granted Cuomo broad powers amid the pandemic. It is assumed that Cuomo is exercising these powers in this move announcing the extension, though he may still be challenged by lawmakers who disagree.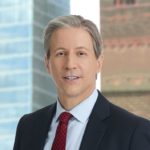 Exclusively focused on representing plaintiffs, especially in mass tort litigation, Eric Chaffin prides himself on providing unsurpassed professional legal services in pursuit of the specific goals of his clients and their families. Both his work and his cases have been featured in the national press, including on ABC's Good Morning America.