The U.S. Consumer Protection Safety Commission (CPSC) recently issued a call to action for parents, urging them to check their homes for recalled baby products.
September is Baby Safety Month, so the organization is using this opportunity to make more parents aware of the various product recalls that have taken place in 2019.
"As we mark Baby Safety Month 2019," the organization states in a press release,
"the U.S. Consumer Product Safety Commission (CPSC) is urging all consumers with babies in their homes to make checking for recalled products a top priority."
Inclined Sleepers Linked with Infant Deaths
Among the recalled products include inclined sleepers. According to Consumer Reports, there have been at least 53 deaths related to these products, most of them caused by infants getting into a position in these sleepers where they can no longer breathe.
These products are designed to allow babies to sleep at an incline between 10-30 degrees. The American Academy of Pediatrics (AAP), the National Institutes of Health, the Centers for Disease Control and Prevention, and the Maternal and Child Health Bureau all recommend that babies be put to bed on their backs on a firm, flat surface.
The AAP urged the CPSC to recall the Fisher-Price Rock 'n Play sleepers back in April 2019, after an investigation by Consumer Reports found that the products had been tied to over 35 infant deaths. (That number has since increased to over 50.)
"There is convincing evidence that the Rock 'n Play inclined sleeper puts infants' lives at risk,"
said Kyle Yasuda, president of the AAP, "and CPSC must step up and take immediate action to remove it from stores and prevent further tragedies."
In addition to Fisher-Price inclined sleepers, Dorel Juvenile Group and Kids II Rocking Sleepers have also been recalled from the market.
Several Other Baby Products Recalled in 2019
Other recalled products that the CPSC urges parents to be aware of include:
Infant head and neck support accessories: In July 2019, about 14,000 Boppy Infant Head and Neck Support Accessories were recalled as they posed a suffocation hazard. The supports could be overstuffed and cause the infant's head to be tilted too far forward.
Infant bouncers: In July 2019, about 5,400 Stokke Steps Bouncers were recalled as they posed a fall hazard. The bouncers could detach from the Stokke Steps Chair, causing children to fall.
Baby rattle socks: In March 2019, about 22,600 Baby Rattle Socks were recalled because of a choking hazard. Small ornaments on the socks could detach unexpectedly, and children could put them in their mouths and choke.
Wooden toy vehicles: In April 2019, Target recalled about 495,000 Bullseye's Playground wooden toy vehicles due to a choking hazard. The company was aware of four reports of the wheels detaching. No injuries had been reported at the time of the recall.
The CPSC invites parents to download the CPSC Recalls App for regular updates on childhood product recalls. The organization also suggests that parents check not only new products but those purchased at secondhand shops or yard sales. "Remember that recalls don't expire," it writes.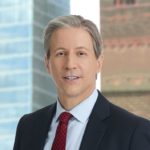 Exclusively focused on representing plaintiffs, especially in mass tort litigation, Eric Chaffin prides himself on providing unsurpassed professional legal services in pursuit of the specific goals of his clients and their families. Both his work and his cases have been featured in the national press, including on ABC's Good Morning America.