At least 32 babies have died while resting in the Fisher-Price Rock 'n Play sleepers. A Consumer Reports investigation into the sleeper back in 2019 revealed that the sleeper did not align with medical recommendations that babies be placed flat on their backs to sleep.
Once these reports came to light, Fisher-Price recalled 4.7 million of its Rock 'n Play Sleepers. But other inclined sleepers continue to put some babies at risk of suffocation and death.
To address this issue, Congress recently passed the Safe Sleep for Babies Act. Should President Biden sign the new law, it would ban nearly all types of inclined sleepers and crib bumper pads, and consider them hazardous products under section 8 of the Consumer Product Safety Act.
Inclined Sleepers and Crib Bumpers Linked to Infant Deaths
The act describes an inclined sleeper as one that is intended to provide sleeping accommodations for infants up to one year old and has an inclined surface greater than 10 degrees. Sleepers that meet this definition would be banned under the new law.
Inclined sleepers are dangerous as they can lead to child suffocation. Infants may roll from their backs to their stomachs or sides while unrestrained, and lack the muscle strength to roll themselves right-side-up again. With their faces pressed against the material of the sleeper, they may not be able to breathe.
The act also bans crib bumpers. These are those padded materials intended to cover the sides of a crib or to prevent access to openings in the sides of a crib. These have also been found to be suffocation hazards, as well as choking and strangulation hazards. If the baby's face is pressed against the bumper or wedged between the bumper and crib side or mattress, he or she may be fatally injured.
Dozens of deaths have been tied to crib bumpers as well. The Washington Post reported in 2019 that studies have linked at least 48 infant deaths over 27 years to the products.
Infant Safety Organizations Support Ban on Bumpers and Inclined Sleepers
The new bill was originally introduced by Senators Tammy Duckworth (D-Ill.), Rob Portman (R-Ohio), and Richard Blumenthal (D-Conn.). Various organizations, including Consumer Reports, the American Academy of Pediatrics (AAP), Kids in Danger, the Consumer Federation of America, and Public Citizen, supported the bill.
Safety advocates have been working to ban these products for years. In March 2020, for instance, the Consumer Product Safety Commission (CPSC) voted to move forward with a proposed safety rule that would prohibit the sale of padded crib bumpers.
Safety Tips for Parents
It may take time for the rule to become finalized and for manufacturers to pull all related products from the shelves. Meanwhile, parents can follow these recommendations to help ensure that their babies will be safe:
Put baby to bed alone on her back on a firm, flat surface that is free of any restraints and soft bedding.
Continue to use this method to put the baby to sleep until her first birthday. The AAP suggests that babies always be placed on their backs to sleep both overnight and for naps.
Some babies will roll onto their stomachs. As long as the baby has the strength to roll back, she will be fine. If not, it's best to return her to her back.
Always keep the sleeping area free of blankets, pillows, stuffed toys, and bumper pads. Your baby could roll into these and experience blocked airflow.
If your baby falls asleep in a car seat, stroller, swing, infant carrier, or sling, move him or her to a firm sleep surface as soon as possible.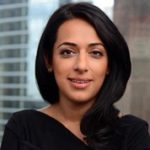 Exclusively focused on representing plaintiffs—especially in mass tort litigation—Roopal Luhana prides herself on providing unsurpassed professional legal services in pursuit of the specific goals of her clients and their families. While she handles complex cases nationwide on behalf of consumers, Ms. Luhana resides with her family in Brooklyn, New York.